Team Honda dominate at Queensland Raceway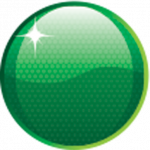 Team Honda Racing's Josh Hook won the third round of the Australasian Superbike Championship at Queensland Raceway.
The Honda rider picked up two second place finishes and a third from the three races to win the round ending the weekend five points ahead of team-mate Jamie Stauffer.
Stauffer won the opening superbike race as he capitalised on problems for Next Gen Motorsports' Glenn Allerton who went on to finish in a lowly 18th place.
Hook came home in second while Crazy Dogs Kawasaki rider was third.
Allerton bounced back to take victory in the second and third races but it was not enough to claim the round as Hook's consistency paid off.
Hook secured the round win with another second place in race two followed by a third in the final race behind Honda team-mate Troy Herfoss.
Wayne Maxwell, who led the championship heading into the meeting at Queensland Raceway, endured a difficult weekend finishing fifth in the round standings.
As a result, Stauffer has moved ahead of Maxwell in the championship with an 11 point lead ahead of the fourth round at Winton Motor Raceway on August 1-3.