Morris offers guidance to champion NT karter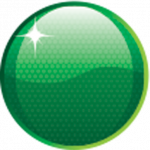 Darwin youngster Bryce Fullwood took a step towards his V8 Supercar dream when he was taken under the wing of V8 veteran Paul Morris on the Gold Coast.
The 16-year-old Fullwood, who recently earned his L Plates for the road, drove one of the V8 Supercars Official Driving Experience cars at Morris' Performance Driving Centre under the watchful eye of the former V8 full-timer.
Morris has tangible links with NT through business interests in Darwin which has prompted a long-term goal of providing a pathway to the highest level of Australian motorsport for a young Territorian.
Fullwood is the only Territorian to have won an Australian karting title.
"It's exciting being able to do something like this," Fullwood said.
"V8 Supercars is my main career goal and to have Paul Morris – who has done so much in many forms of motorsport – take me under his wing like this is a great privilege.
"I really just used the opportunity to soak up as much as possible and learn from Paul and the guys at the centre.
"The experience (of the test) was great, I felt very much at home in the car and had no pressure placed on me by anyone – Paul and his team were extremely welcoming."
On the same day Fullwood had his evaluation, V8 Supercars legend Craig Lowndes arrived at the PDC for a corporate event with some of his sponsors.
"I didn't know Lowndesy was going to be there. I got quite a surprise when I got out of the car to see him there," Fullwood added.
"It was so interesting to just sit back and watch how he worked with the media and his corporate guests. He is such a pro and was also very generous with his time."
Morris – who will co-drive alongside Chaz Mostert in the V8 Supercars PIRTEK Enduro Cup this year – extended the chance to Fullwood after his recent good performances in national karting competition.
"Bryce is a kid who's got his feet on the ground. His parents (Brad and Kelly) are taking the right approach to his racing and he's shown he's got talent at karting level," said Morris.
"We gave him the opportunity to get a feel for what one of our V8 Supercars is like – they have the same aerodynamic, brake, tyre and wheel package as a V8 Supercar.
"He acquitted himself very well for the first time in such a car."
Fullwood has taken two successive wins in the Rotax Karting Pro Tour and sits second in the Castrol EDGE CIK Stars of Karting Series, winning a final at round number two.
Both series' are the premier level of karting in Australia and mirror the rules of similar categories globally.
With his two recent wins in the Junior Rotax competition, he's virtually guaranteed himself a ticket to the World Championships at Valencia in Spain at the end of November.
Being at the top level of a sport like karting in Australia can be a grueling exercise, particularly being based in the Top End.
Already this year Fullwood has travelled to every state in Australia with two trips to New South Wales and Queensland and a trip to Adelaide still to come before the end of the year.
On track he is assisted by one of Australia's best karters in James Sera and drives an FA Kart – the brand inspired by Ferrari Formula 1 driver, Fernando Alonso.
Sera is a three-times Australian Champion and personally races exactly the same type of kart as Bryce.
Although he might be chasing the bright lights of V8 Supercar land and at the top of his game on the national scene, home is still where the heart is for Fullwood, racing whenever he can at Hidden Valley.
"It's very important to me to keep racing at home and to support the Darwin Kart Club," he said. "
The track is without doubt one of the best in Australia and it's not an easy track to drive.
"I am a proud Territorian and I enjoy flying our flag everywhere I race, but to eventually do that at the V8 Supercar level with the help of Paul and his team would be something else."
While there is still a lot more to come in his 2014 karting campaign, the offer from Morris to personally mentor Fullwood has opened up a whole world of possibilities – including another full-blown V8 Supercar test in Morris' personal Development Series car.
"From what we have seen so far, Bryce has a terrific foundation on which he could build a successful motorsport career," said Morris.
"His karting results speak volumes and it is rare to find a 16-year-old kid with his technical knowledge or such a desire to know how everything works.
"It is always a long and tough road, but if we can speed up that process a bit, then that can only be good for him and the Territory and NT Motorsports.
"The Hidden Valley round is one of my favourites of the year. I feel like this is my home up here and you are always looking for ways to give back a little.
"Wouldn't it be fantastic to have a youngster like Bryce out there in two or three years time flying the NT flag on the race tracks of Australia and the world?
"Seeing what I see up here each year, every Territorian would be behind him and his team. Not just that one weekend of the year, but 12 months of the year – it would be huge.
"Sometimes you just have believe in what you think is possible and then go and get it."
Meanwhile, Morris will be back on track himself next weekend when he gets more seat time in the Development Series support events at the Castrol Townsville 400.