Keselowski fries the opposition in Kentucky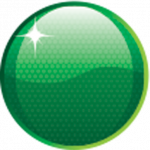 Brad Keselowski has scored a dominated win with victory at the Quaker State 400 at Kentucky Motor Speedway.
The Team Penske driver started from pole position and led a total of 199 of the 267 laps run. It's his second win of the season and has the 2012 champion full of confidence to chase his second title.
The only disappointment for the Penske operation was the nine place finish for Joey Logano as the duo sat first and second for over half of the race. In the final run to the chequered flag Logano reported high water temperature issues and he had to nurse his car over the final 20 laps on seven cyclinders.
Second place went to Kyle Busch who despite starting 18th used good pit strategy to take the lead as the final green flag flew with 47 laps to run. He gapped the field, but Keselowski had the better car over the long run and he came around to the lead with 20 laps to run.
"Our car was awesome," said Keselowski.
"The team did a great job and I'm just really thankful to have a car this good.  I don't know how else to put it.  The Miller Lite Ford Fusion was hauling and I just can't wait to get deeper in the season and the post-season.
"I think this is where we need to be to have a shot at another championship, so I'm just real proud of everyone right now."
The only drama for Keselowski came during celebrations when he cut his hand when a champagne battled was smashed.
Although they didn't win Hendrick Motorsports finished with their four cars all inside the top-10 with Dale Earnhardt Jr in fifth, Jeff Gordon sixth, Kasey Kahne in eighth and Jimmie Johnson rounding things out in 10th.
The race was all about tyres as a number of drivers suffered front-right punctures including Denny Hamlin who was classified last after a tyre failure sent him to the fence on just the 28th lap. The same fate befell Kyle Larson who also crashed after a tyre failure.
A solid run for Marcos Ambrose who finished 13th after starting back in 27th. The Australian battled a tight condition throughout the race, but good stops from his crew vaulted the Richard Petty Motorsports Ford up the order and in the clean air was as quick as anyone.
Next week it's back to Daytona for the Coke Zero 400 and draft racing with restrictor plates.
VIDEO: Final Laps

VIDEO: Victory Lane

VIDEO: Celebrations go wrong for Keselowski

RESULTS: Quaker State 400 – Kentucky Motor Speedway
| | | | | | | | | | |
| --- | --- | --- | --- | --- | --- | --- | --- | --- | --- |
| POS. | CAR | DRIVER | MANUFACTURER | STARTING POS. | LAPS | LAPS LED | FINAL STATUS | POINTS | BONUS POINTS |
| 1 | 2 | Brad Keselowski | Ford | 1 | 267 | 199 | Running | 48 | 5 |
| 2 | 18 | Kyle Busch | Toyota | 18 | 267 | 31 | Running | 43 | 1 |
| 3 | 31 | Ryan Newman | Chevrolet | 7 | 267 | 0 | Running | 41 | 0 |
| 4 | 20 | Matt Kenseth | Toyota | 14 | 267 | 0 | Running | 40 | 0 |
| 5 | 88 | Dale Earnhardt Jr | Chevrolet | 29 | 267 | 0 | Running | 39 | 0 |
| 6 | 24 | Jeff Gordon | Chevrolet | 3 | 267 | 0 | Running | 38 | 0 |
| 7 | 4 | Kevin Harvick | Chevrolet | 5 | 267 | 0 | Running | 37 | 0 |
| 8 | 5 | Kasey Kahne | Chevrolet | 20 | 267 | 0 | Running | 36 | 0 |
| 9 | 22 | Joey Logano | Ford | 2 | 267 | 37 | Running | 36 | 1 |
| 10 | 48 | Jimmie Johnson | Chevrolet | 25 | 267 | 0 | Running | 34 | 0 |
| 11 | 14 | Tony Stewart | Chevrolet | 13 | 267 | 0 | Running | 33 | 0 |
| 12 | 41 | Kurt Busch | Chevrolet | 9 | 267 | 0 | Running | 32 | 0 |
| 13 | 9 | Marcos Ambrose | Ford | 27 | 267 | 0 | Running | 31 | 0 |
| 14 | 16 | Greg Biffle | Ford | 24 | 267 | 0 | Running | 30 | 0 |
| 15 | 27 | Paul Menard | Chevrolet | 12 | 267 | 0 | Running | 29 | 0 |
| 16 | 3 | Austin Dillon | Chevrolet | 16 | 267 | 0 | Running | 28 | 0 |
| 17 | 99 | Carl Edwards | Ford | 23 | 267 | 0 | Running | 27 | 0 |
| 18 | 7 | Michael Annett | Chevrolet | 32 | 267 | 0 | Running | 26 | 0 |
| 19 | 78 | Martin Truex Jr | Chevrolet | 19 | 267 | 0 | Running | 25 | 0 |
| 20 | 13 | Casey Mears | Chevrolet | 26 | 267 | 0 | Running | 24 | 0 |
| 21 | 10 | Danica Patrick | Chevrolet | 10 | 267 | 0 | Running | 23 | 0 |
| 22 | 47 | AJ Allmendinger | Chevrolet | 15 | 266 | 0 | Running | 22 | 0 |
| 23 | 15 | Clint Bowyer | Toyota | 11 | 266 | 0 | Running | 21 | 0 |
| 24 | 51 | Justin Allgaier | Chevrolet | 28 | 266 | 0 | Running | 20 | 0 |
| 25 | 17 | Ricky Stenhouse Jr | Ford | 21 | 266 | 0 | Running | 19 | 0 |
| 26 | 55 | Brian Vickers | Toyota | 17 | 266 | 0 | Running | 18 | 0 |
| 27 | 36 | Reed Sorenson | Chevrolet | 31 | 265 | 0 | Running | 17 | 0 |
| 28 | 26 | Cole Whitt | Toyota | 30 | 264 | 0 | Running | 16 | 0 |
| 29 | 98 | Josh Wise | Chevrolet | 34 | 263 | 0 | Running | 15 | 0 |
| 30 | 38 | David Gilliland | Ford | 41 | 263 | 0 | Running | 14 | 0 |
| 31 | 34 | David Ragan | Ford | 36 | 262 | 0 | Running | 13 | 0 |
| 32 | 40 | Landon Cassill | Chevrolet | 37 | 262 | 0 | Running | 0 | 0 |
| 33 | 83 | Ryan Truex | Toyota | 39 | 261 | 0 | Running | 11 | 0 |
| 34 | 32 | Travis Kvapil | Ford | 35 | 259 | 0 | Running | 10 | 0 |
| 35 | 33 | David Stremme | Chevrolet | 38 | 257 | 0 | Running | 9 | 0 |
| 36 | 23 | Alex Bowman | Toyota | 33 | 255 | 0 | Running | 8 | 0 |
| 37 | 1 | Jamie McMurray | Chevrolet | 8 | 250 | 0 | Running | 7 | 0 |
| 38 | 66 | Joe Nemechek | Toyota | 40 | 239 | 0 | Running | 0 | 0 |
| 39 | 43 | Aric Almirola | Ford | 22 | 175 | 0 | Accident | 5 | 0 |
| 40 | 42 | Kyle Larson | Chevrolet | 6 | 75 | 0 | Accident | 4 | 0 |
| 41 | 93 | Mike Bliss | Toyota | 42 | 30 | 0 | Transmission | 0 | 0 |
| 42 | 11 | Denny Hamlin | Toyota | 4 | 27 | 0 | Accident | 2 | 0 |
STANDINGS
| | | | | | | | | |
| --- | --- | --- | --- | --- | --- | --- | --- | --- |
| POSITION | DRIVER | POINTS | BEHIND | STARTS | WINS | TOP 5 | TOP 10 | DNF |
| 1 | Jeff Gordon | 618 | Leader | 17 | 1 | 6 | 13 | 0 |
| 2 | Jimmie Johnson | 594 | -24 | 17 | 3 | 6 | 12 | 0 |
| 3 | Dale Earnhardt Jr | 594 | -24 | 17 | 2 | 9 | 12 | 1 |
| 4 | Brad Keselowski | 560 | -58 | 17 | 2 | 8 | 9 | 0 |
| 5 | Matt Kenseth | 555 | -63 | 17 | 0 | 6 | 11 | 1 |
| 6 | Carl Edwards | 536 | -82 | 17 | 2 | 4 | 8 | 2 |
| 7 | Joey Logano | 519 | -99 | 17 | 2 | 6 | 9 | 3 |
| 8 | Ryan Newman | 514 | -104 | 17 | 0 | 1 | 6 | 0 |
| 9 | Kevin Harvick | 509 | -109 | 17 | 2 | 5 | 8 | 2 |
| 10 | Kyle Busch | 508 | -110 | 17 | 1 | 4 | 7 | 1 |
| 11 | Paul Menard | 488 | -130 | 17 | 0 | 3 | 9 | 0 |
| 12 | Kyle Larson | 474 | -144 | 17 | 0 | 3 | 7 | 2 |
| 13 | Greg Biffle | 474 | -144 | 17 | 0 | 2 | 5 | 0 |
| 14 | Clint Bowyer | 473 | -145 | 17 | 0 | 2 | 6 | 2 |
| 15 | Kasey Kahne | 465 | -153 | 17 | 0 | 2 | 7 | 2 |
| 16 | Tony Stewart | 460 | -158 | 17 | 0 | 2 | 5 | 1 |
| 17 | Denny Hamlin | 455 | -163 | 16 | 1 | 4 | 5 | 1 |
| 18 | Austin Dillon | 455 | -163 | 17 | 0 | 0 | 1 | 0 |
| 19 | Brian Vickers | 442 | -176 | 17 | 0 | 2 | 5 | 1 |
| 20 | Marcos Ambrose | 438 | -180 | 17 | 0 | 2 | 3 | 0 |
| 21 | Jamie McMurray | 432 | -186 | 17 | 0 | 2 | 5 | 2 |
| 22 | AJ Allmendinger | 413 | -205 | 17 | 0 | 1 | 3 | 0 |
| 23 | Aric Almirola | 405 | -213 | 17 | 0 | 1 | 3 | 3 |
| 24 | Casey Mears | 397 | -221 | 17 | 0 | 0 | 1 | 0 |
| 25 | Martin Truex Jr | 385 | -233 | 17 | 0 | 0 | 3 | 1 |
| 26 | Kurt Busch | 379 | -239 | 17 | 1 | 3 | 3 | 5 |
| 27 | Ricky Stenhouse Jr | 339 | -279 | 17 | 0 | 1 | 3 | 1 |
| 28 | Danica Patrick | 322 | -296 | 17 | 0 | 0 | 1 | 2 |
| 29 | Justin Allgaier | 300 | -318 | 17 | 0 | 0 | 0 | 2 |
| 30 | Michael Annett | 275 | -343 | 17 | 0 | 0 | 0 | 2 |
| 31 | David Gilliland | 246 | -372 | 17 | 0 | 0 | 0 | 3 |
| 32 | Cole Whitt | 244 | -374 | 17 | 0 | 0 | 0 | 1 |
| 33 | Reed Sorenson | 216 | -402 | 17 | 0 | 0 | 0 | 4 |
| 34 | David Ragan | 211 | -407 | 17 | 0 | 0 | 0 | 1 |
| 35 | Alex Bowman | 196 | -422 | 17 | 0 | 0 | 0 | 4 |
| 36 | Josh Wise | 188 | -430 | 16 | 0 | 0 | 0 | 1 |
| 37 | Ryan Truex | 122 | -496 | 14 | 0 | 0 | 0 | 4 |
| 38 | Travis Kvapil | 108 | -510 | 12 | 0 | 0 | 0 | 1 |
| 39 | Michael McDowell | 83 | -535 | 8 | 0 | 0 | 0 | 3 |
| 40 | Parker Kligerman | 54 | -564 | 8 | 0 | 0 | 0 | 4 |
| 41 | Terry Labonte | 44 | -574 | 2 | 0 | 0 | 0 | 0 |
| 42 | David Stremme | 43 | -575 | 6 | 0 | 0 | 0 | 2 |
| 43 | David Reutimann | 37 | -581 | 3 | 0 | 0 | 0 | 0 |
| 44 | Brett Moffitt | 32 | -586 | 2 | 0 | 0 | 0 | 0 |
| 45 | Bobby Labonte | 29 | -589 | 1 | 0 | 0 | 0 | 0 |
| 46 | Jeff Burton | 27 | -591 | 1 | 0 | 0 | 0 | 0 |
| 47 | Juan Pablo Montoya | 26 | -592 | 1 | 0 | 0 | 0 | 0 |
| 48 | Michael Waltrip | 23 | -595 | 2 | 0 | 0 | 0 | 1 |
| 49 | Timmy Hill | 19 | -599 | 4 | 0 | 0 | 0 | 2 |
| 50 | Dave Blaney | 16 | -602 | 4 | 0 | 0 | 0 | 2 |
| 51 | Alex Kennedy | 10 | -608 | 2 | 0 | 0 | 0 | 1 |
| 52 | Boris Said | 9 | -609 | 1 | 0 | 0 | 0 | 0 |
| 53 | Tomy Drissi | 6 | -612 | 1 | 0 | 0 | 0 | 0 |
| 54 | Landon Cassill | 0 | -618 | 15 | 0 | 0 | 0 | 2 |
| 55 | Sam Hornish Jr | 0 | -618 | 1 | 0 | 0 | 0 | 0 |
| 56 | Trevor Bayne | 0 | -618 | 6 | 0 | 0 | 0 | 2 |
| 57 | Brian Scott | 0 | -618 | 5 | 0 | 0 | 0 | 1 |
| 58 | Ryan Blaney | 0 | -618 | 1 | 0 | 0 | 0 | 0 |
| 59 | Blake Koch | 0 | -618 | 3 | 0 | 0 | 0 | 0 |
| 60 | Joe Nemechek | 0 | -618 | 9 | 0 | 0 | 0 | 2 |
| 61 | J.J. Yeley | 0 | -618 | 6 | 0 | 0 | 0 | 3 |
| 62 | Mike Bliss | 0 | -618 | 1 | 0 | 0 | 0 | 1 |
| 63 | Morgan Shepherd | 0 | -618 | 1 | 0 | 0 | 0 | 1 |
| 64 | Eric McClure | 0 | -618 | 0 | 0 | 0 | 0 | 0 |