Huertas shocks IndyCar field in Houston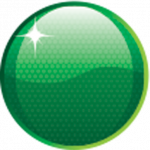 Unheralded racer Carlos Huertas supplied long-time IndyCar team owner Dale Coyne with a rare victory in a wild and wet Houston race.
Rookie Huertas survived a messy race with a series of late safety cars playing havoc with strategies.
In a history-making finish to a timed raced after a rain-delayed start, Huertas led home compatriots Juan Montoya (Team Penske) and Carlos Munoz (Andretti Autosport) to a Colombian trifecta.
In a series of bizarre twists, Ganassi driver Tony Kanaan was on line for a podium before Graham Rahal misjudged his run on the final restart, firing into the back of the Brazilian.
"I want to believe he didn't do it on purpose, he came to apologise but it didn't take the frustration out of me," a dejected Kanaan said.
Rahal ultimately dropped to 11th with stewards issuing a 30s penalty as Sebastien Bourdais was elevated to fourth amid the late race dramas.
Earlier Justin Wilson looked like he was going to pull out a remarkable win in the other Dale Coyne car before being hauled in for a pit stop that had been ill-timed by one lap.
Huertas became the seventh different winner from the nine races ahead of the second leg of the Houston double-header on the 10-turn street track tomorrow.
AJ Foyt driver Takuma Sato sliced his way to front from the third row with some aggressive driving to pounce in the early going from polesitter Simon Pagenaud.
Sato was then taken out by the lapped Mikhail Aleshin with just over one hour  of the 1:50m race remaining, injuring his right hand in the process.
The Japanese driver had moved over, contributing to the accident, undoing all the good work he had done.
Rookie Luca Filippi shunted heavily after misjudging his car's handling, ending in race-ending damage to the Rahal Letterman Lanigan entry.
James Hinchliffe (Andretti Autosport) took the lead form Sato in the pits after a slick service from his Andretti Autosport crew but found himself shuffled down the order as strategies changed wildly later in the race.
Ganassi team-mates Scott Dixon and Charlie Kimball were involved in a race-ending accident with just over 40 minutes remaining as Dixon hit the wall before Kimball was drawn innocently into the wreck.
Polesitter Simon Pagenaud was also caught up in Dixon's crash.
With four minutes remaining Ganassi's Ryan Briscoe made contact with Sebastian Saavedra, bringing out a full course caution, triggering stewards to hand the Australian a 30s time penalty.
Will Power, who started from 18th after missing his qualifying set-up, was tormented by a scrappy race.
The series leader lost control under braking with 27 minutes remaining, kissing a tyre barrier in 12th before being restarted and scrambling to 14th place.
Power's nearest rival and Penske team-mate Helio Castroneves finished 9th after looking a strong podium contender in an ever changing race.
The Toowoomba racer will now take a slightly reduced 33-point lead going into the final leg of the Houston meeting which is scheduled for 90 laps.
See below for full race results
| | | | | |
| --- | --- | --- | --- | --- |
| 1 | Carlos Huertas | Dallara/Honda | 80 | 1:51:25 |
| 2 | Juan Pablo Montoya | Dallara/Chevrolet | 80 | .0975 |
| 3 | Carlos Muñoz | Dallara/Honda | 80 | 2.3433 |
| 4 | Sébastien Bourdais | Dallara/Chevrolet | 80 | 3.0878 |
| 5 | James Hinchcliffe | Dallara/Honda | 80 | 4.7101 |
| 6 | Jack Hawksworth | Dallara/Honda | 80 | 5.5127 |
| 7 | Ryan Hunter-Reay | Dallara/Honda | 80 | 6.2853 |
| 8 | Marco Andretti | Dallara/Honda | 80 | 7.1638 |
| 9 | Hélio Castroneves | Dallara/Chevrolet | 80 | 8.2181 |
| 10 | Justin Wilson | Dallara/Honda | 80 | 9.4366 |
| 11 | Graham Rahal | Dallara/Honda | 80 | 30.8792 |
| 12 | Ryan Briscoe | Dallara/Chevrolet | 80 | 33.2884 |
| 13 | Tony Kanaan | Dallara/Chevrolet | 80 | 35.0789 |
| 14 | Will Power | Dallara/Chevrolet | 79 | 1 Lap |
| 15 | Sebastian Saavedra | Dallara/Chevrolet | 79 | 1 Lap |
| 16 | Simon Pagenaud | Dallara/Honda | 74 | 6 Laps |
| 17 | Mike Conway | Dallara/Chevrolet | 55 | Mechanical |
| 18 | Charlie Kimball | Dallara/Chevrolet | 54 | Contact |
| 19 | Scott Dixon | Dallara/Chevrolet | 46 | Contact |
| 20 | Josef Newgarden | Dallara/Honda | 41 | Mechanical |
| 21 | Luca Filippi | Dallara/Honda | 36 | Contact |
| 22 | Takuma Sato | Dallara/Honda | 32 | Contact |
| 23 | Mikhail Aleshin | Dallara/Honda | 31 | Contact |
See below points following opening leg of Houston double-header
| | | |
| --- | --- | --- |
| Pos | Driver | Points |
| 1 | Will Power | 386 |
| 2 | Hélio Castroneves | 353 |
| 3 | Ryan Hunter-Reay | 336 |
| 4 | Simon Pagenaud | 295 |
| 5 | Juan Pablo Montoya | 263 |
| 6 | Carlos Muñoz | 262 |
| 7 | Marco Andretti | 259 |
| 8 | Scott Dixon | 225 |
| 9 | James Hinchcliffe | 214 |
| 10 | Sébastien Bourdais | 212 |
| 11 | Tony Kanaan | 206 |
| 12 | Justin Wilson | 203 |
| 13 | Carlos Huertas | 197 |
| 14 | Ryan Briscoe | 197 |
| 15 | Jack Hawksworth | 184 |
| 16 | Charlie Kimball | 181 |
| 17 | Mikhail Aleshin | 170 |
| 18 | Graham Rahal | 166 |
| 19 | Josef Newgarden | 161 |
| 20 | Takuma Sato | 160 |
| 21 | Sebastian Saavedra | 153 |
| 22 | Mike Conway | 135 |
| 23 | Ed Carpenter | 104 |
| 24 | Oriol Servià | 88 |
| 25 | Kurt Busch | 80 |
| 26 | J.R. Hildebrand | 66 |
| 27 | Sage Karam | 57 |
| 28 | James Davison | 34 |
| 29 | Jacques Villeneuve | 29 |
| 30 | Alex Tagliani | 28 |
| 31 | Townsend Bell | 22 |
| 32 | Pippa Mann | 21 |
| 33 | Martin Plowman | 18 |
| 34 | Buddy Lazier | 11 |
| 35 | Luca Filippi | 9 |
| 36 | Franck Montagny | 8 |