West ends barren run with Assen victory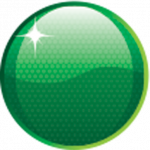 Wet weather specialist Ant West recorded his first MotoGP class victory for 11 years after taming tricky conditions in the Moto2 race in Assen.
The 32-year-old Australian once again showcased his talent in slippery conditions as he managed to fend off Maverick Vinales and Mika Kallio to take the chequered flag.
West's victory ended a barren run in MotoGP which stretched back to the 2003 Dutch TT held at the same venue.
The result also arrives just seven months after the Queenslander was stripped of his Moto2 results for the previous 18 months, after testing positive for an illegal substance at last year's French Grand Prix.
He was also handed an 18 month retroactive ban imposed from May 2012.
The race start was delayed for 20 minutes due to heavy rain which began to fall on the sighting lap.
West started from 23rd on the grid but the tricky conditions allowed him scythe his way through the field.
It didn't take long for the QMMF Racing Team rider to latch on to the back of the lead group.
By lap nine West found himself in second spot as he capitalised on a fall from second placed Sam Lowes after producing a slick move on Julian Simon.
The complexion of the race changed once again when race leader Simone Corsi, who held a 10 second advantage, crashed gifting West the lead of the race.
A seven rider battle for the race win developed with West coming under severe pressure from Vinales.
Despite the pressure, West managed to hold his nerve to take a milestone victory by just three tenths of a second from Vinales.