Keselowski takes third pole of the season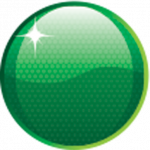 Brad Keselowski has won the Coors Lite Pole for the Quaker State 400 in Kentucky.
Team Penske's strong run on 1.5 mile tracks continued as Joey Logano will start alongside.
As they also have been all year, qualifying speeds were up with his mark of 188.791 mph (303.830 km/h) some five miles per hour quicker than the old mark.
"We're right where we want to be, starting first is a great start but it's just that it's just a start," said Keselowski.
" You still have to execute a race and by no means a guarantee of a win, so we'll want to go out there and earn that Saturday.  But we're right where we want to be in that sense, so we'll keep pushing forward and I'm just taking a second to reflect on the efforts of our team and how proud I am of that and without them we couldn't be here."
Jeff Gordon will start third, followed by Denny Hamlin and Kevin Harvick.
The two-car outfits of Team Penske and Chip Ganassi Racing both got their drivers into the final round of qualifying for the top-12. Stewart-Haas Racing had three of its four drivers in the top-12 with team boss Tony Stewart missing the cut.
All 24 drivers who advanced to the 10-minute second round broke the old track record of 183.636 mph, set just last year by Dale Earnhardt Jr.
Jimmie Johnson (25th) and Earnhardt Jr. (29th) did not advance out of the opening 25-minute round, likewise Marcos Ambrose who will start 27th.
"The car was free getting in and then tight in the centre, but we have been working on the car all day," said Ambrose.
"We really showed some speed in the second practice and were near the top of the speed charts, but need to be more consistent. We just need to work hard tomorrow night."
One other note from qualifying was that only 42 cars turned up to race. The field is capped at 43 and on most weekends some cars fail to make the field. It is the first time since 2001, when the re-scheduled race at Loudon occurred after the September 11 bombings, that a race will start with less 43 entries.
VIDEO: Brad Keselowski wins pole in Kentucky
QUALIFYING: Quaker State 400 in Kentucky Motor Speedway 
| | | | | | | | |
| --- | --- | --- | --- | --- | --- | --- | --- |
| POS.  | CAR | DRIVER | MANUFACTURER | SPONSOR | MPH | BEST TIME | BEHIND |
| 1 | 2 | Brad Keselowski | Ford | Miller Lite | 188.791 | 28.603 | Leader |
| 2 | 22 | Joey Logano | Ford | Shell Pennzoil | 187.175 | 28.850 | –0.247 |
| 3 | 24 | Jeff Gordon | Chevrolet | Drive to End Hunger | 186.832 | 28.903 | –0.300 |
| 4 | 11 | Denny Hamlin | Toyota | FedEx Office | 186.374 | 28.974 | –0.371 |
| 5 | 4 | Kevin Harvick | Chevrolet | Budweiser | 186.104 | 29.016 | –0.413 |
| 6 | 42 | Kyle Larson | Chevrolet | Target | 186.034 | 29.027 | –0.424 |
| 7 | 31 | Ryan Newman | Chevrolet | Caterpillar | 186.014 | 29.030 | –0.427 |
| 8 | 1 | Jamie McMurray | Chevrolet | Lexar | 185.957 | 29.039 | –0.436 |
| 9 | 41 | Kurt Busch | Chevrolet | Haas Automation | 185.950 | 29.040 | –0.437 |
| 10 | 10 | Danica Patrick | Chevrolet | GoDaddy | 185.803 | 29.063 | –0.460 |
| 11 | 15 | Clint Bowyer | Toyota | 5-Hour Energy | 185.414 | 29.124 | –0.521 |
| 12 | 27 | Paul Menard | Chevrolet | Quaker State / Menards | 185.096 | 29.174 | –0.571 |
| 13 | 14 | Tony Stewart | Chevrolet | Rush Truck Centers | 185.854 | 29.055 | –0.452 |
| 14 | 20 | Matt Kenseth | Toyota | Dollar General | 185.714 | 29.077 | –0.474 |
| 15 | 47 | AJ Allmendinger | Chevrolet | Scott Products | 185.503 | 29.110 | –0.507 |
| 16 | 3 | Austin Dillon | Chevrolet | Cheerios Protein | 185.344 | 29.135 | –0.532 |
| 17 | 55 | Brian Vickers | Toyota | Aaron's Dream Machine | 185.096 | 29.174 | –0.571 |
| 18 | 18 | Kyle Busch | Toyota | M&M's | 185.052 | 29.181 | –0.578 |
| 19 | 78 | Martin Truex Jr | Chevrolet | Furniture Row | 184.761 | 29.227 | –0.624 |
| 20 | 5 | Kasey Kahne | Chevrolet | Great Clips | 184.464 | 29.274 | –0.671 |
| 21 | 17 | Ricky Stenhouse Jr | Ford | Fifth Third Bank Ford | 184.307 | 29.299 | –0.696 |
| 22 | 43 | Aric Almirola | Ford | Eckrich | 184.300 | 29.300 | –0.697 |
| 23 | 99 | Carl Edwards | Ford | UPS | 184.106 | 29.331 | –0.728 |
| 24 | 16 | Greg Biffle | Ford | No. 16 3M ACE Bandage Ford Fusion | 183.138 | 29.486 | –0.883 |
| 25 | 48 | Jimmie Johnson | Chevrolet | Lowe's | 183.661 | 29.402 | –0.799 |
| 26 | 13 | Casey Mears | Chevrolet | No. 13 GEICO Chevrolet SS | 183.424 | 29.440 | –0.837 |
| 27 | 9 | Marcos Ambrose | Ford | Black & Decker | 183.163 | 29.482 | –0.879 |
| 28 | 51 | Justin Allgaier | Chevrolet | BRANDT Professional Agriculture | 182.815 | 29.538 | –0.935 |
| 29 | 88 | Dale Earnhardt Jr | Chevrolet | National Guard | 182.803 | 29.540 | –0.937 |
| 30 | 26 | Cole Whitt | Toyota | Speed Stick GEAR Toyota | 182.778 | 29.544 | –0.941 |
| 31 | 36 | Reed Sorenson | Chevrolet | Theme Park Connection | 181.916 | 29.684 | –1.081 |
| 32 | 7 | Michael Annett | Chevrolet | Pilot / Flying J Chevrolet | 181.464 | 29.758 | –1.155 |
| 33 | 23 | Alex Bowman | Toyota | Dr. Pepper Toyota Camry | 181.287 | 29.787 | –1.184 |
| 34 | 98 | Josh Wise | Chevrolet | Phil Parsons Racing | 181.196 | 29.802 | –1.199 |
| 35 | 32 | Travis Kvapil | Ford | CorvetteParts.net | 180.421 | 29.930 | –1.327 |
| 36 | 34 | David Ragan | Ford | Taco Bell | 179.700 | 30.050 | –1.447 |
| 37 | 40 | Landon Cassill | Chevrolet | SNap Fitness | 179.348 | 30.109 | –1.506 |
| 38 | 33 | David Stremme | Chevrolet | Thunder Coal | 178.672 | 30.223 | –1.620 |
| 39 | 83 | Ryan Truex | Toyota | Burger King Toyota Camry | 178.406 | 30.268 | –1.665 |
| 40 | 66 | Joe Nemechek | Toyota | Vydox | 178.065 | 30.326 | –1.723 |
| 41 | 38 | David Gilliland | Ford | Love's Travel Stops | 176.800 | 30.543 | –1.940 |
| 42 | 93 | Mike Bliss | Toyota | Dr. Pepper Toyota Camry | 171.385 | 31.508 | –2.905 |