FIA rubber stamps F1 standing restarts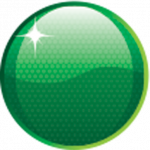 Formula 1 will proceed with standing restarts from next year after the idea met the final stage of approval.
Gridding the field up after a Safety Car period was signed off at a meeting in Munich by the FIA's World Motor Sport Council.
In clarifying the new rule, the FIA says the customary rolling restart procedure will be replaced by a standing restart providing a Safety Car is not used within two laps of the original race start (or restart) or if there are less than five laps remaining to the chequered flag.
The decision headed a raft of tweaks and changes to the 2015 season which will now see pre-season testing return exclusively to Europe after the double tests in Bahrain earlier this year.
There will be a further tightening of engine rules with each car limited to four (down from five) while all cars will enter parc ferme from the start of final practice as opposed to the start of qualifying.
If the calendar stretches to more than 20 races next year the engine limit will return to five.
Penalties for power unit changes had seen offenders forced to start from pit lane however this has now been amended to starting from the back of the grid.
In terms of cost restraints the number of hours teams can use wind tunnel runs and CFD (Computational Fluid Dynamics) has been reduced from 80 hours per week to 60 and from 30 to 25 hours per week respectively.
In terms of technical changes, there will be fresh changes to the nose cones which will address safety and importantly see that the much maligned look of the 2014 nose cones sees a more acceptable looking design.
A move to block tyre blankets has been overturned but will be reviewed again if there is any change to the dimensions of tyres and wheels.