Edwards adds local flavour to V8 Ute field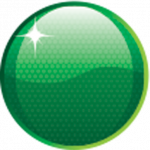 Local racer Graham Edwards will join a stellar 32-strong V8 Ute field heading into Round 4 of the Australian V8 Ute Racing Series – fuelled by Hogs Breath Café at the Castrol Townsville 400 from July 4-6.
It will be Edwards' fourth appearance at his local track.
He debuted in the V8 Utes in Townsville in 2010, and raced at home again in 2011 and 2013.
Edwards has competed elsewhere in four other V8 Ute rounds including 2011 Clipsal 500, 2011 Sandown 500 and the 2011 ARMOR ALL Gold Coast 600.
He has been busy practicing on his simulator and in local billy kart racing to prepare for the weekend.
"We've been doing billy kart racing till 1am, just in mates' backyards or in my own; I have three tracks at home.
"I'm hoping to run top 15 so hopefully all of the late nights will pay off.
"I have great support from a company in Burdekin and also here in Townsville and I can't wait to hit the track, the local support is always a thrill and its great racing in front of the family," said Edwards.
Queenslander driver Kris Walton leads the ARMOR ALL Drivers Championship by two points over Sydney's David Sieders.
"We are fast at the moment and have been having a great year so far, so if we just continue how we've been racing the last few rounds, we should walk away with the lead. I just need to make sure Dave (Sieders) is behind me the whole weekend," said Walton.
Sieders came off a dominating performance and Round win at Darwin last week, but is yet to stand on the podium or even win a race at the Townsville Street circuit and is hoping to change that this weekend.
"The podium at Townsville has always eluded me more than any other track I've ever been to.
"If I do have a bad weekend I just need to make sure it's not as bad as the others especially Walton, I need to cut out the bad weekends like the previous three years and be more consistent," said Sieders.
GoPro Racing's Nathan Pretty will be out to put some points on the board this weekend. The Victorian moved into second in the Series last year after he walked away with the Round win, the ARMOR ALL Pole Award and Race 3 win.
"We'll put Darwin behind us, it's always been a bogey round for us, so we'll press on for Townsville, I did well there last year so hopefully we can repeat what we did," said Pretty.
Two-time V8 Ute champion Grant Johnson (Ford) has the best track record at the event with two race wins and three podiums (2nd 2011 & 2010, 3rd 2009.)
He will be joined in the Hi-tech Motorsport camp by former HQ champion and MINI Challenge racer Peter McNiven, who will debut at the round in Danny Buzadzic's Ford (driven by Johnson in Darwin.)
McNiven has backing from local company VIBE Audio and is looking to stay in the Ute for a few more rounds throughout the year (Sandown,
"Townsville suited me well when I raced in the MINI'S and it's one of the reasons we decided to start our V8 Ute campaign there," McNiven said.
McNiven tested with Johnson at Barbagallo last month and is looking forward to the challenge.
"I was a lot faster than I initially expected to be.
"I'm looking forward to having Grant on my team, considering his experience and advice and he's the perfect yardstick to compare yourself to."
Kiwi V8 Ute regular James Urquhart will also head across for the Townsville round which features three races in the Peters Motorsport Holden.