Budget constraints sideline Brabham at Croft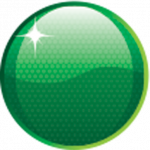 Third generation racer Sam Brabham is set to miss this weekend's British Formula Ford Championship round at Croft due to budget concerns.
The 19-year-old grandson of three time F1 world champion Jack Brabham has been enjoying a breakthrough season after taking his first victory at Thruxton in May.
However, a heavy crash in the last round at Oulton Park caused by a broken wishbone has severely dented his budget for the season.
As a result, he will miss this weekend's fifth round at Croft.
Although disappointed to miss the round, Brabham is hopeful he will return to the track this season while looking ahead to 2015.
"It's perhaps a popular misconception that because I've got a famous racing name, I'm bound to have the budget to compete," said Brabham.
"It makes no difference if I'm a Brabham or not, the budget required is the same for everyone and that's nothing to be ashamed of.
"It's been challenging this season and our luck, like at Oulton Park, just hasn't played to running on restricted finances.
"I'm not in the championship hunt anymore this year, so I need to look at the bigger picture.
"We're talking to a few interested parties and I hope we can either work up some new deals or find some new backers.
"We're certainly not giving up and if anything this just makes me stronger and even more determined."
Brabham is lying in sixth in the British Formula Ford Championship standings.