Walkinshaw Racing launches reality TV series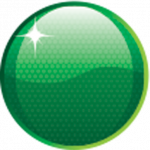 The first instalment in a six-part Walkinshaw Racing reality television series will screen on 7mate this Sunday.
Titled V8 Life, the series promises to give a unique behind-the-scenes insight into the lives of those behind the four-car V8 Supercars outfit.
The 30 minute programs have been produced by Melbourne-based AME Management.
Co-producer Adam Bailey says the show has been structured to appeal to a broad audience.
"We created V8 Life not only to provide a fly-on-the-wall behind the scenes look at the team, but most importantly to focus on the people who are leading unique and exciting lifestyles, as opposed to being a motor racing program," he said.
"The opportunity to combine reality TV programming and sport is a unique and powerful one that should broaden the audience for athletes and team, without excluding the passionate fans who will love getting to know their heroes better."
The episodes will screen on a monthly basis, starting this Sunday at 1pm.
VIDEO: V8 Life preview