CAFE CHAT: Formula E CEO Alejandro Agag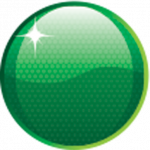 The all new FIA Formula E Championship for electric single seaters is set to burst on to the world motorsport scene in September this year.
By fielding 20 bespoke electric powered single seaters, the series is on the verge of breaking new ground in motor racing.
Designed and built by French company Spark Racing Technology in conjunction with the renowned chassis constructors Dallara, the Formula E car develops 200kw, equivalent of 275bhp, from batteries developed by Williams Advanced Engineering and McLaren electronics.
The concept of more environmentally friendly racing has already attracted 10 high profile teams including IndyCar giant Andretti Autosport, DTM squad Audi Sport ABT and top GP2 outfit DAMS.
It has also grabbed the attention of several ex-Formula 1 drivers headed by grand prix winner Jarno Trulli who is joined be Karun Chandhok, Bruno Senna, Lucas Di Grassi and Jaime Alguersuari.
One of the features of Formula E is that the hour long races will all take place on street circuits in major world cities. Drivers will complete a mandatory pit stop to change cars while a push-to-pass system will be made available to aid overtaking.
Its inaugural season, run from September to June, will see the championship visit 10 venues including Monaco, London, Long Beach, Beijing and Berlin. The championship is keen to add Australia to its 2015/2016 season.
Championship CEO Alejandro Agag spoke to Speedcafe.com's Tom Howard about Formula E's ambitions and what to expect from this championship ahead of its September, Beijing debut.
SPEEDCAFE: Formula E is gathering pace towards the inaugural round of the championship in Beijing in September, how pleased are you with the progress made so far?
ALEJANDRO AGAG: We are extremely pleased with the progress. We have come a long way in a very short period of time and we have achieved this without any major problem.
It wasn't obvious at the beginning as we had a new series with new technology and brand new cars. But it is coming together and we are very close to the first race and everything is in place so we are very happy.
SPEEDCAFE: What are trying to achieve with the championship? Is this the future of motorsport in your eyes?
AGAG: I think the key for Formula E is that it is a technology platform. If it is the future of motorsport or not, it will depend on technology.
If the technology evolves and we believe it will, in the direction of more efficient electric powertrains, then motorsport will slowly go in this direction. If technology develops in other areas then motorsport will follow it down that route.
Motorsport is very linked to technology therefore the primary objective for Formula E is to work on developing new technologies and electric drivetrains.
These technologies are usually applied in competition before they are applied to road cars. Formula E wants to play that role as a technology test bed and if we succeed on that then the future of motorsport will go down this path.
SPEEDCAFE: How excited are you by the new bespoke Formula E car and what can we expect from the races?    
AGAG: We want to make Formula E races very different from anything else. It is a new championship and new technology so we have a chance to define new ideas to the races. First of all the races will be exciting featuring top racing drivers and top cars.
On top of that the race will be interactive in ways never seen before. Fans will be able to send messages on social media to vote for their favourite driver and that driver will receive an extra amount of boost to use during the race. This has never been done before and it will add another element to the racing.
There will be electronic music played throughout the race. The level of noise allows for music to be a big part of the show. The whole race will become much more of a festival experience in a way.
SPEEDCAFE: Why do you think a lot of former F1 drivers have decided to join the championship?
AGAG: There are a lot of Formula 1 drivers who have been attracted to Formula E. The reason for this is that there are few alternatives to race once their F1 careers come to an end or look for other avenues to compete.
But Formula E is not a step back to a junior series it is step sideways to a different pyramid of racing. The championship offers a very interesting alternative to former F1 drivers.
SPEEDCAFE: We have seen F1 and Le Mans looking at new technology with hybrid systems, how does Formula E distinguish itself from those categories?
AGAG: Formula E is a child of Formula 1 in a way. We were looking for different technologies to apply to our car and we found the technology in F1.
McLaren have made the motor, Williams are making the batteries, so there is a link between the technology applied in F1 in the current powertrains and the current technology on our cars.
We do not want to overlap with F1, it is not our idea to. We want to do something compatible and that runs parallel because the dimension is different.
F1 is much bigger and we don't think the two championships will overlap. We will race on Saturdays and our season will be mostly held in the winter.
We definitely don't see ourselves in competition with F1.
VIDEO: Watch Formula E's video from its team shakedown test at Donington