Western Australia to pull plug on Safari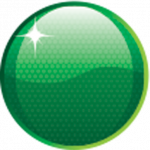 Tourism Western Australia has decided against renewing the contract to continue as host state for the Australasian Safari following the 2014 edition of the offroad classic.
Event organisers have been advised that the state has declined to take up a further three-year agreement from 2015.
The Safari has been held in WA since 2007, after previous forays in the Northern Territory and NSW.
In a brief statement, Event director Justin Hunt said: "In these tough economic conditions, it is fair to say we have done a very good job running an international level motorsport event.
"However, the anticipated growth in competitor numbers and external commercial support has not been realised.
"After working very hard for a number of years, we haven't been able to significantly increase the size and media impact of the event to justify the investment.
"Tourism Western Australia has been a wonderful partner. Whilst I am devastated, I respect their decision and give my commitment to my stakeholders, sponsors and the competitors that Safari 2014 will be an amazing experience.
"I would like to thank my team in my office, the 2014 Organising Committee and our volunteer officials who have been so supportive of our ambitions."