Major route changes ordered for Targa Tasmania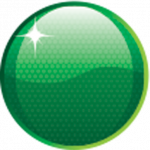 Targa Tasmania will implement stages south of Hobart for the first time since 2007 for the next edition of Australia's showpiece tarmac rally.
The stages in the Huon Valley had been part of the rally for the event's first 16 years.
The return to the traditional format will remain for the 25th anniversary edition of the rally in 2016.
Next year's will also see the event run from Monday to Saturday instead of the traditional Tuesday-Sunday schedule.
For only the third time in its history, and the first since 2001, the event will include six days of competitive stages.
It will start on April 27 and take in three Tamar Valley stages before the George Town Prologue to end the opening day.
The final day sees the Oyster Cove, Woodbridge, Cygnet and Longley stages rejoining the program, before the finish in Hobart and the Targa dinner that night at Wrest Point.
Organisers have confirmed dates for the event out to 2030, with the future of the tarmac classic well established and rejuvenated by new owners from within the sport.
In 2015 the new calendar sees the event moved forward to run from April 27 to May 2, while the revised dates for 2016 are April 18 to 23.
Event Director and new owner Mark Perry says the changes were made in readiness for the 25th anniversary event, when a huge field is expected to return to the island state.
"We really want to make the 25th Targa huge, and we want to be able to use as many traditional Targa stages as possible," Perry said.
"These are the first major course changes since 2008 when we moved the event to the north of the state.
"We are very excited to finally bring the southern loop back to Targa Tasmania and to be able to do that while not dramatically increasing the travelling distance is fantastic news.
"It is important that we keep the event fresh and it is time to return Targa Tasmania to Hobart with the 25th Anniversary not too far away."