New Super Special award for Rally Australia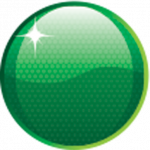 The Australian leg of the World Rally Championship will feature an upscaled Super Special Stage for the Coates Hire Rally Australia at Coffs Harbour from September 11-14.
An Armor All Shootout award will be on offer for the fastest aggregate time over the four runs of the Hyundai Super Special Stage.
The winning driver and co-driver will be awarded a custom-build Australian surfboard along the lines of what has been awarded at the previously Armor All sponsored Gold Coast 600 V8 Supercars event.
"The Armor All Shootout for the elite Priority One WRC drivers will be an incentive to drive their hardest on every lap of the Hyundai Super Special Stage track," event manager David Catchpole said.
"Drivers know they can have a lot to lose on short and tricky Super Special Stages and so sometimes they will be cautious, but the Armor All Shootout will literally give them something to shoot for.
"And if the winner has time after the rally, we'll throw in some board-riding lessons."
Mr Catchpole officially welcomed Coates Hire as Rally Australia title sponsor for a second year.
"The Coates Hire Rally Australia name has already been in in use for some time, but I want to take this opportunity today to officially acknowledge the company's support for 2014.
"I would also like to thank all of our other sponsors that have returned for 2014 along with all of our new ones."
The WRC cars run two laps each on the Super Special Stage on Friday and Saturday nights of Rally Australia.
The 1.6 km track is located in the Hi-Tec Oils Service Park precinct, just outside the Coffs CBD where the previous super special and service park were previously located.
The competition itinerary over Friday, Saturday and Sunday will see a total of 320km over 20 Special Stages within 55km from the service park.
Australia's Chris Atkinson will make only his second appearance in the WRC in a Hyundai WRC i20 after making his debut for the German-based team when seventh at Rally Mexico earlier this year.