Schumacher's medical records offered for sale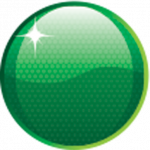 The management for seven-times world champion Michael Schumacher claim his sensitive medical records have been put up for sale to the highest bidder.
Schumacher suffered severe brain injuries following a skiing accident late last year and remained in Grenoble hospital in France until last week when he was transferred to Lausanne Switzerland to begin a difficult rehabilitation program.
While it is known that he has been in and out of consciousness since April, the exact nature of his condition has been shielded from public knowledge.
Even though the authenticity of the records cannot be verified his manager Sabine Kehm confirmed sensitive medical information had been stolen.
In an official statement Kehm said: "For several days stolen documents and data are being offered for sale.
"We cannot judge if these documents are authentic. However, the documents are clearly stolen. The theft has been reported. The authorities are involved.
"We expressly advise that both the purchase and the publication of such documents and data is forbidden.
"The contents of any medical files are totally private and confidential and must not made available to the public."
Official information about Schumacher's condition has been sparse ever since his accident while skiing in the French Alps on December 29 left him in a coma.
Updates filtered out through official family channels have been and will continue to be carefully vetted.