PREDICTOR: 'Give it some Jandal' wins BP fuel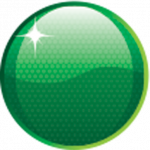 Castrol EDGE V8 Predictor 'Give it some jandal' has taken round honours after the sixth V8 Supercars Championship event at the Darwin 400 scoring themselves a $100 BP fuel card.
The Give it some jandal team's massive 190 points haul came with a prediction accuracy of 61% after they took full advantage of the new-to-2014 bonus points system and collected and additional 120 bonus points.
In the overall league standings team Arne's Mob has taken top spot and raced away to a 50 point lead over SCATTERS. Team Murph slips back to third overall after leading the standings heading into the round.
The overall drivers' points winner for the weekend went to Red Bull Racing Australia's Jamie Whincup after his double race win on Saturday.
Ford Pepsi Max Crew driver Mark Winterbottom was second after winning Sunday's race and extends his lead of the V8 Supercars Championship to 161 series points.
In the Experts' league Andy Priaulx took out round honours with 30 points for the Hidden Valley-based round.
Greg Rust was second on 22 points while Speedcafe.com only managed 15 points however does hold onto the lead in the overall standings amongst the Experts.
Signing up for the V8 Predictor is easy and players have the chance of winning the ultimate V8 Supercars holiday in 2015 including flights, accommodation, spending money and behind the scenes access to the V8 Supercars world.
There are also $100 BP Fuel vouchers up for grabs for each of the 14 championship rounds contested this year plus bonus prizes on top.
Round 7 of the V8 Supercars Championship takes crews to North Queensland for the Castrol Townsville 500 – July 4-6.
It's never too late to sign up to the Castrol EDGE V8 Predictor with plenty of overall and round-by-round prizes to be won. Click here to join.
2014 Castrol EDGE V8 Predictor – Global Leaderboard
| | | |
| --- | --- | --- |
| RANK | TEAM NAME | POINTS |
| 1 | Arne's Mob | 451 |
| 2 | SCATTERS | 401 |
| 3 | Murph | 399 |
| 4 | bad betty | 387 |
| 5 | red bull 01 | 383 |
| 6 | Tarmac | 374 |
| 7 | Low and Slow | 373 |
| 8 | boats n hoes | 372 |
| 9 | Give it some jandal | 370 |
| 10 | The NASCAR Offseason | 369 |
| 11 | Team Bolo | 367 |
| 12 | Team Morpheus | 365 |
| 13 | Bloopy Enterprises | 365 |
| 14 | Steel Pony | 363 |
| 15 | The Flying Bulls!!! | 363 |
| 16 | #1V8SCFAN | 362 |
| 17 | Arctic Racing | 362 |
| 18 | Acc-sell-or-ators | 362 |
| 19 | Datto510 | 359 |
| 20 | woko | 358 |
2014 Expert Leaderboard
| | | |
| --- | --- | --- |
| RANK | TEAM NAME | POINTS |
| 1 | Speedcafe | 188 |
| 2 | Andy Priaulx | 147 |
| 3 | Greg Rust | 135 |
Weekend Results – Darwin 400
| | |
| --- | --- |
| 1 | WHINCUP, Jamie |
| 2 | WINTERBOTTOM, Mark |
| 3 | VAN GISBERGEN, Shane |
| 4 | TANDER, Garth |
| 5 | MCLAUGHLIN, Scott |
| 6 | REYNOLDS, David |
| 7 | LOWNDES, Craig |
| 7 | COURTNEY, James |
| 8 | COULTHARD, Fabian |
| 9 | CARUSO, Michael |
| 10 | MOFFAT, James |
| 11 | KELLY, Rick |
| 12 | BRIGHT, Jason |
| 13 | PYE, Scott |
| 13 | INGALL, Russell |
| 14 | MOSTERT, Chaz |
| 15 | SLADE, Tim |
| 16 | WOOD, Dale |
| 17 | WALL, David |
| 18 | DAVISON, Will |
| 19 | HOLDSWORTH, Lee |
| 20 | PERKINS, Jack |
| 21 | PERCAT, Nick |
| 22 | DAHLGREN, Robert |
| 23 | KELLY, Todd |
Additional Points
| | |
| --- | --- |
| POLE POSITION | LOWNDES, Craig and WHINCUP, Jamie |
| FASTEST LAP | WHINCUP, Jamie and MCLAUGHLIN, Scott |
| RACE WINNER | WHINCUP, Jamie and WINTERBOTTOM, Mark |
Championship Points
| | | |
| --- | --- | --- |
| 1 | Mark Winterbottom | 1451 |
| 2 | Craig Lowndes | 1290 |
| 3 | Jamie Whincup | 1265 |
| 4 | Fabian Coulthard | 1204 |
| 5 | James Courtney | 1120 |
| 6 | Shane van Gisbergen | 1111 |
| 7 | Scott McLaughlin | 1045 |
| 8 | David Reynolds | 952 |
| 9 | Chaz Mostert | 914 |
| 10 | Jason Bright | 881 |
| 11 | Garth Tander | 853 |
| 12 | Lee Holdsworth | 810 |
| 13 | Michael Caruso | 809 |
| 14 | James Moffat | 770 |
| 15 | Will Davison | 768 |
| 16 | Tim Slade | 750 |
| 17 | Rick Kelly | 748 |
| 18 | Russell Ingall | 746 |
| 19 | Scott Pye | 718 |
| 20 | David Wall | 634 |
| 21 | Dale Wood | 609 |
| 22 | Jack Perkins | 589 |
| 23 | Nick Percat | 577 |
| 24 | Todd Kelly | 516 |
| 25 | Robert Dahlgren | 355 |