John Martin joins Starworks for Watkins Glen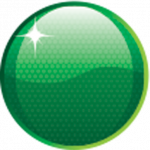 After the disappointment of sitting out the World Endurance Championship so far this season, John Martin will join Starworks Motorsports for the next round of the TUDOR United SportsCar Championship this weekend.
Martin will share the team's Prototype Challenge class #7 Oreca Chevrolet FLM09 with Martin Fuentes in the Sahlen's Six Hours of The Glen at the time-honoured New York circuit.
The 29-year-old earlier raced the team's Daytona Prototype in February's Daytona 24 Hour, finishing third outright.
Team owner Peter Baron seized the opportunity to re-sign Martin, who has been on the sidelines during the three rounds of the World Endurance Championship to date.
"We're really excited to have John join us for The Glen," Baron said.
"We raced against him in 2012 in the WEC and he was by far our fiercest competitor, so it's exciting to have him racing with us now.
"Unfortunately his current WEC season hasn't kicked off yet, but we are very happy to capitalize on the opportunity of having him in our car."
The Delta-ADR-run Millennium LMP2 car missed the opening WEC round at Silverstone in April and withdrew from the test day at Le Mans ahead of the 24 Hour.
Martin was to have co-driven the Millennium entry with Oliver Turvey and Fabien Giroix.
"I'm really excited to be given the opportunity to drive with Starworks for the 'Six Hours of The Glen'", Martin said.
"And also to be a part of the United SportsCar Championship again. I have always wanted to race at Watkins Glen.
"It's an iconic track that looks high speed with an old school feel to it and I really enjoy circuits like that."
Martin into sportscar racing in 2012 with Alan Docking Racing (ADR-Delta), having raced with the British outfit over the years, to compete in the FIA World Endurance Championship in LMP2.
John went on to win four of the last five FIA WEC rounds in 2013 with the 'G-Drive Racing' branded Delta-ADR and finished 3rd in class.