Under siege Red Bull considers engine future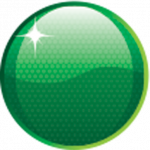 Red Bull will stick with Renault power until the end of next season but beyond that have not ruled out making their own powerplants.
After Daniel Ricciardo's epic Canadian GP win, the champion team of the last four seasons crashed back down to earth with Sebastian Vettel retiring and Ricciardo struggling to eighth.
The Austrian Grand Prix flop for Red Bull on effectively what is their home turf has seen some deep soul searching within the squad.
It is claimed that the Renault power unit is lagging behind the Mercedes of Nico Rosberg and Lewis Hamilton by at least 30bhp.
According to a report by Sky Sports in England, Red Bull advisor Helmut Marko has not ruled out a bespoke engine made in-house or sourcing engines from other suppliers.
Vettel's Austrian race was stricken with a power unit failure while Ricciardo was told not to use his boost.
Red Bull have not minced words about their plight which has not improved after eight races this season.
Team principal Christian Horner said the lack of horsepower was exposed at the fast eight-turn Red Bull Ring layout.
"Our lack of straight line speed seemed to really hurt us today and despite a great move on the last lap round the outside of Turn 5 by Daniel, P8 was probably the maximum today," Horner said.
"It was a tough day on track – unfortunately Sebastian lost power right from the first lap with an engine electrical issue, which we are yet to understand what caused it."
Renault's Thierry Salvi admits that the engine supplier is in for a challenging time to unravel its reliability and performance issues ahead of the British GP at Silverstone in two weeks.
"Sebastian suffered an issue with the electronics at the beginning of the race where he was not able to accelerate for 30 seconds," Salvi said.
"The reasons why are still under investigation as everything came back to life shortly afterwards.
"This failure cost him a lot. Daniel had a difficult start and worked hard throughout the race to come back into the points. There's a lot of work to do before Silverstone."