Edwards wins Sonoma as Ambrose claims eighth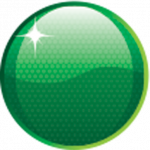 Carl Edwards has scored his first roadcourse win in the NASCAR Sprint Cup Series with victory in the Toyota – Savemart 350 at Sonoma outside San Francisco.
The result is Edwards' second win of the season, the 10th straight different winner at Sonoma and also the eighth consecutive winner at the track to score their first roadcourse win.
Australia's Marcos Ambrose literally drove the wheels off his Ford to climb from 23rd to be in the lead with 25 laps remaining. However, Edwards got the jump on a re-start and Ambrose came under from behind. Battling with the likes of Jeff Gordon, Dale Earnhardt Jr. and Jimmie Johnson over the closing stages, Ambrose was down to the canvas on his tyres as he brought his car home in eighth.
Ambrose added to his record of 11 top-10 finishes in the 13 roadcourse races contested in the Sprint Cup Series.
"It was a handful," said Ambrose
"We came here with a strategy as last year we had the fastest car but it would fade away after a couple of laps. We came here with a really soft package and I was hanging onto it all day long.
"We fought hard and led some laps and got ourselves into position at the end.  That's all we had.  I was just hanging on at the end.  I burned the rear tyres up and the front tyres up and just didn't have enough for them."
In a race that tyre strategy was everything, Edwards made just two stops in the entire 110 laps as he sat inside the top-10 throughout the first 60 laps. On the longer runs Edwards car had excellent balance and this proved critical in the second half of the race when five separate caution periods were waved. Even with the likes of Earnhardt Jr. making a total of five pit stops, Edwards car proved it had more than enough to take the win from a fast finishing Gordon.
"I grew up watching Jeff Gordon and to have him in my mirror was awesome," said Edward.
"This team has been working very hard and it is very special to part of something like this.
"That's the best I've got and it was really not good enough."
The final 30 laps brought plenty of action with the likes of Matt Kenseth and race setters Kevin Harvick, Clint Bowyer and AJ Allmendinger all involved in major incidents.
VIDEO: Edwards wins

VIDEO: Victory Lane

VIDEO: Kenseth crash

RESULTS: Toyota – Savemart 350 – Sonoma Raceway
| | | | | | | | | | |
| --- | --- | --- | --- | --- | --- | --- | --- | --- | --- |
| POS. | CAR # | DRIVER | MANUFACTURER | STARTING POS. | LAPS | LAPS LED | FINAL STATUS | POINTS | BONUS POINTS |
| 1 | 99 | Carl Edwards | Ford | 4 | 110 | 26 | Running | 47 | 4 |
| 2 | 24 | Jeff Gordon | Chevrolet | 15 | 110 | 3 | Running | 43 | 1 |
| 3 | 88 | Dale Earnhardt Jr | Chevrolet | 17 | 110 | 0 | Running | 41 | 0 |
| 4 | 1 | Jamie McMurray | Chevrolet | 1 | 110 | 9 | Running | 41 | 1 |
| 5 | 27 | Paul Menard | Chevrolet | 9 | 110 | 0 | Running | 39 | 0 |
| 6 | 5 | Kasey Kahne | Chevrolet | 30 | 110 | 0 | Running | 38 | 0 |
| 7 | 48 | Jimmie Johnson | Chevrolet | 22 | 110 | 1 | Running | 38 | 1 |
| 8 | 9 | Marcos Ambrose | Ford | 23 | 110 | 5 | Running | 37 | 1 |
| 9 | 16 | Greg Biffle | Ford | 19 | 110 | 0 | Running | 35 | 0 |
| 10 | 15 | Clint Bowyer | Toyota | 25 | 110 | 5 | Running | 35 | 1 |
| 11 | 31 | Ryan Newman | Chevrolet | 7 | 110 | 0 | Running | 33 | 0 |
| 12 | 41 | Kurt Busch | Chevrolet | 5 | 110 | 0 | Running | 32 | 0 |
| 13 | 13 | Casey Mears | Chevrolet | 12 | 110 | 0 | Running | 31 | 0 |
| 14 | 55 | Brian Vickers | Toyota | 8 | 110 | 0 | Running | 30 | 0 |
| 15 | 78 | Martin Truex Jr | Chevrolet | 18 | 110 | 0 | Running | 29 | 0 |
| 16 | 22 | Joey Logano | Ford | 10 | 110 | 3 | Running | 29 | 1 |
| 17 | 3 | Austin Dillon | Chevrolet | 26 | 110 | 0 | Running | 27 | 0 |
| 18 | 10 | Danica Patrick | Chevrolet | 11 | 110 | 0 | Running | 26 | 0 |
| 19 | 14 | Tony Stewart | Chevrolet | 21 | 110 | 0 | Running | 25 | 0 |
| 20 | 4 | Kevin Harvick | Chevrolet | 6 | 110 | 23 | Running | 25 | 1 |
| 21 | 38 | David Gilliland | Ford | 27 | 110 | 0 | Running | 23 | 0 |
| 22 | 2 | Brad Keselowski | Ford | 13 | 110 | 0 | Running | 22 | 0 |
| 23 | 43 | Aric Almirola | Ford | 29 | 110 | 0 | Running | 21 | 0 |
| 24 | 95 | Michael McDowell | Ford | 28 | 110 | 0 | Running | 20 | 0 |
| 25 | 18 | Kyle Busch | Toyota | 20 | 110 | 0 | Running | 19 | 0 |
| 26 | 11 | Denny Hamlin | Toyota | 16 | 110 | 0 | Running | 18 | 0 |
| 27 | 26 | Cole Whitt | Toyota | 32 | 110 | 0 | Running | 17 | 0 |
| 28 | 42 | Kyle Larson | Chevrolet | 3 | 110 | 0 | Running | 16 | 0 |
| 29 | 23 | Alex Bowman | Toyota | 38 | 110 | 0 | Running | 15 | 0 |
| 30 | 7 | Michael Annett | Chevrolet | 42 | 110 | 0 | Running | 14 | 0 |
| 31 | 17 | Ricky Stenhouse Jr | Ford | 24 | 109 | 0 | Running | 13 | 0 |
| 32 | 36 | Reed Sorenson | Chevrolet | 40 | 109 | 0 | Running | 12 | 0 |
| 33 | 51 | Justin Allgaier | Chevrolet | 35 | 109 | 0 | Running | 11 | 0 |
| 34 | 44 | J.J. Yeley | Chevrolet | 39 | 109 | 0 | Running | 0 | 0 |
| 35 | 32 | Boris Said | Ford | 41 | 109 | 0 | Running | 9 | 0 |
| 36 | 34 | David Ragan | Ford | 31 | 109 | 0 | Running | 8 | 0 |
| 37 | 47 | AJ Allmendinger | Chevrolet | 2 | 108 | 35 | Running | 9 | 2 |
| 38 | 66 | Tomy Drissi | Toyota | 43 | 108 | 0 | Running | 6 | 0 |
| 39 | 33 | Alex Kennedy | Chevrolet | 36 | 104 | 0 | Rear Gear | 5 | 0 |
| 40 | 98 | Josh Wise | Chevrolet | 33 | 95 | 0 | Running | 4 | 0 |
| 41 | 83 | Ryan Truex | Toyota | 34 | 91 | 0 | Running | 3 | 0 |
| 42 | 20 | Matt Kenseth | Toyota | 14 | 74 | 0 | Accident | 2 | 0 |
| 43 | 40 | Landon Cassill | Chevrolet | 37 | 29 | 0 | Engine | 0 | 0 |
CHAMPIONSHIP
| | | | | | | | | |
| --- | --- | --- | --- | --- | --- | --- | --- | --- |
| POSITION | DRIVER | POINTS | BEHIND | STARTS | WINS | TOP 5 | TOP 10 | DNF |
| 1 | Jeff Gordon | 580 | Leader | 16 | 1 | 6 | 12 | 0 |
| 2 | Jimmie Johnson | 560 | -20 | 16 | 3 | 6 | 11 | 0 |
| 3 | Dale Earnhardt Jr | 555 | -25 | 16 | 2 | 8 | 11 | 1 |
| 4 | Matt Kenseth | 515 | -65 | 16 | 0 | 5 | 10 | 1 |
| 5 | Brad Keselowski | 512 | -68 | 16 | 1 | 7 | 8 | 0 |
| 6 | Carl Edwards | 509 | -71 | 16 | 2 | 4 | 8 | 2 |
| 7 | Joey Logano | 483 | -97 | 16 | 2 | 6 | 8 | 3 |
| 8 | Ryan Newman | 473 | -107 | 16 | 0 | 0 | 5 | 0 |
| 9 | Kevin Harvick | 472 | -108 | 16 | 2 | 5 | 7 | 2 |
| 10 | Kyle Larson | 470 | -110 | 16 | 0 | 3 | 7 | 1 |
| 11 | Kyle Busch | 465 | -115 | 16 | 1 | 3 | 6 | 1 |
| 12 | Paul Menard | 459 | -121 | 16 | 0 | 3 | 9 | 0 |
| 13 | Denny Hamlin | 453 | -127 | 15 | 1 | 4 | 5 | 0 |
| 14 | Clint Bowyer | 452 | -128 | 16 | 0 | 2 | 6 | 2 |
| 15 | Greg Biffle | 444 | -136 | 16 | 0 | 2 | 5 | 0 |
| 16 | Kasey Kahne | 429 | -151 | 16 | 0 | 2 | 6 | 2 |
| 17 | Tony Stewart | 427 | -153 | 16 | 0 | 2 | 5 | 1 |
| 18 | Austin Dillon | 427 | -153 | 16 | 0 | 0 | 1 | 0 |
| 19 | Jamie McMurray | 425 | -155 | 16 | 0 | 2 | 5 | 2 |
| 20 | Brian Vickers | 424 | -156 | 16 | 0 | 2 | 5 | 1 |
| 21 | Marcos Ambrose | 407 | -173 | 16 | 0 | 2 | 3 | 0 |
| 22 | Aric Almirola | 400 | -180 | 16 | 0 | 1 | 3 | 2 |
| 23 | AJ Allmendinger | 391 | -189 | 16 | 0 | 1 | 3 | 0 |
| 24 | Casey Mears | 373 | -207 | 16 | 0 | 0 | 1 | 0 |
| 25 | Martin Truex Jr | 360 | -220 | 16 | 0 | 0 | 3 | 1 |
| 26 | Kurt Busch | 347 | -233 | 16 | 1 | 3 | 3 | 5 |
| 27 | Ricky Stenhouse Jr | 320 | -260 | 16 | 0 | 1 | 3 | 1 |
| 28 | Danica Patrick | 299 | -281 | 16 | 0 | 0 | 1 | 2 |
| 29 | Justin Allgaier | 280 | -300 | 16 | 0 | 0 | 0 | 2 |
| 30 | Michael Annett | 249 | -331 | 16 | 0 | 0 | 0 | 2 |
| 31 | David Gilliland | 232 | -348 | 16 | 0 | 0 | 0 | 3 |
| 32 | Cole Whitt | 228 | -352 | 16 | 0 | 0 | 0 | 1 |
| 33 | Reed Sorenson | 199 | -381 | 16 | 0 | 0 | 0 | 4 |
| 34 | David Ragan | 198 | -382 | 16 | 0 | 0 | 0 | 1 |
| 35 | Alex Bowman | 188 | -392 | 16 | 0 | 0 | 0 | 4 |
| 36 | Josh Wise | 173 | -407 | 15 | 0 | 0 | 0 | 1 |
| 37 | Ryan Truex | 111 | -469 | 13 | 0 | 0 | 0 | 4 |
| 38 | Travis Kvapil | 98 | -482 | 11 | 0 | 0 | 0 | 1 |
| 39 | Michael McDowell | 83 | -497 | 8 | 0 | 0 | 0 | 3 |
| 40 | Parker Kligerman | 54 | -526 | 8 | 0 | 0 | 0 | 4 |
| 41 | Terry Labonte | 44 | -536 | 2 | 0 | 0 | 0 | 0 |
| 42 | David Reutimann | 37 | -543 | 3 | 0 | 0 | 0 | 0 |
| 43 | David Stremme | 34 | -546 | 5 | 0 | 0 | 0 | 2 |
| 44 | Brett Moffitt | 32 | -548 | 2 | 0 | 0 | 0 | 0 |
| 45 | Bobby Labonte | 29 | -551 | 1 | 0 | 0 | 0 | 0 |
| 46 | Jeff Burton | 27 | -553 | 1 | 0 | 0 | 0 | 0 |
| 47 | Juan Pablo Montoya | 26 | -554 | 1 | 0 | 0 | 0 | 0 |
| 48 | Michael Waltrip | 23 | -557 | 2 | 0 | 0 | 0 | 1 |
| 49 | Timmy Hill | 19 | -561 | 4 | 0 | 0 | 0 | 2 |
| 50 | Dave Blaney | 16 | -564 | 4 | 0 | 0 | 0 | 2 |
| 51 | Alex Kennedy | 10 | -570 | 2 | 0 | 0 | 0 | 1 |
| 52 | Boris Said | 9 | -571 | 1 | 0 | 0 | 0 | 0 |
| 53 | Tomy Drissi | 6 | -574 | 1 | 0 | 0 | 0 | 0 |
| 54 | Landon Cassill | 0 | -580 | 14 | 0 | 0 | 0 | 2 |
| 55 | Sam Hornish Jr | 0 | -580 | 1 | 0 | 0 | 0 | 0 |
| 56 | Trevor Bayne | 0 | -580 | 6 | 0 | 0 | 0 | 2 |
| 57 | Brian Scott | 0 | -580 | 5 | 0 | 0 | 0 | 1 |
| 58 | Ryan Blaney | 0 | -580 | 1 | 0 | 0 | 0 | 0 |
| 59 | Blake Koch | 0 | -580 | 3 | 0 | 0 | 0 | 0 |
| 60 | Joe Nemechek | 0 | -580 | 8 | 0 | 0 | 0 | 2 |
| 61 | J.J. Yeley | 0 | -580 | 6 | 0 | 0 | 0 | 3 |
| 62 | Morgan Shepherd | 0 | -580 | 1 | 0 | 0 | 0 | 1 |
| 63 | Eric McClure | 0 | -580 | 0 | 0 | 0 | 0 | 0 |