Sieders closes the gap after Darwin round win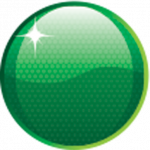 David Sieders moved to within two points of V8 Utes Racing Series leader Kris Walton after winning the third and final race of the weekend at Hidden Valley.
The New South Welshman capitalised on a missed gear from Ryan Hansford, who led the majority of race three from pole position.
Hansford's mistake on lap six proved to be the telling moment of the encounter as Sieders used the chance to slip through into the lead.
Walton followed in Sieders wheel tracks as he piled on the pressure for the remainder of the race.
In the end, Sieders held his nerve to take his second win of the meeting to win the round and close the deficit to Walton to two points in the championship standings.
Hansford was left to rue his error as he claimed the final spot on the podium.
"The Darwin podium has eluded me for four years now and I've got it," said Sieders.
"I'm pretty happy I was nine points off (the Series lead) coming into the weekend and now it's two."
Rhys McNally came home in fourth just ahead of Kim Jane while Craig Dontas held off Jesse Dixon for sixth.
Reigning champion Ryal Harris title defence was dented after he retired with a gearbox failure.
A storming start for Jane paved the way for victory in the reverse grid race two.
The Holden driver, who started from fourth on the grid, split the front row of Andrew Fisher and Noel Edge to lead the field as they streamed into Turn 1.
Jane's impressive start was key as he inched away from the field before taking the chequered flag by two seconds from Fisher.
Harris came home in third ahead of Dixon, Hansford and Dontas, while Sieders rounded out the 10 after a hard fought contest.
The V8 Utes Racing Series heads to Townsville for the fourth round of the championship on July 4-6.