Jamie McMurray takes Sonoma pole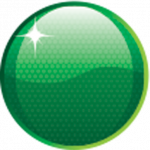 Jamie McMurray for the second-straight year has won the Coors Light Pole for the Toyota/Save Mart 350 at Sonoma Raceway outside San Francisco.
The big surprise of the session was the performance from Australia's Marcos Ambrose, who will start from 23rd on the first of two roadcourse races of the season.
With tyre wear sure to be a massive issue in the race, Ambrose concentrated on car balance throughout practice; it came at the detriment of a fast qualifying time. With tyre drop-off expected to be high, the RPM driver will be aiming to move through the field in the race.
McMurray's performance made him the 11th different pole winner of the year and his time was another new qualifying record. In fact 22 drivers went under the previous record held by Ambrose.
AJ Allmendinger looked to have secured pole before McMurray headed out to be the final driver to make his run in the last 10-minute segment. His performance was outstanding after McMurray needed two runs to make it into the final top-12 segment.
"I was a little disappointed that we had to go back out and make another lap to get into the top 12, because I thought that was going to ruin our chances of getting a good spot or sitting on the pole," said McMurray.
"This knockout qualifying, it's an emotional roller coaster, from not making it in the top 12 and having to go back out and bump your way in to then being on the pole. There's a lot of highs and lows that go with that.
"It's really cool for us to get bumped out and then come back and sit on the pole."
McMurray's teammate Kyle Larson qualified third for what is his first Sprint Cup road race. Carl Edwards will start fourth, followed by Kurt Busch, Kevin Harvick and Ryan Newman.
VIDEO: McMurray wins the pole at Sonoma

QUALIFYING: Toyota/Save Mart 350 at Sonoma Raceway 
| | | | | | | | |
| --- | --- | --- | --- | --- | --- | --- | --- |
| POS. | CAR # | DRIVER | MANUFACTURER | SPONSOR | BEST SPEED | BEST TIME | BEHIND |
| 1 | 1 | Jamie McMurray | Chevrolet | CESSNA | 96.350 | 74.354 | Leader |
| 2 | 47 | AJ Allmendinger | Chevrolet | Kingsford-Clorox | 96.088 | 74.557 | –0.203 |
| 3 | 42 | Kyle Larson | Chevrolet | Target | 95.942 | 74.670 | –0.316 |
| 4 | 99 | Carl Edwards | Ford | Aflac | 95.857 | 74.736 | –0.382 |
| 5 | 41 | Kurt Busch | Chevrolet | Haas Automation | 95.704 | 74.856 | –0.502 |
| 6 | 4 | Kevin Harvick | Chevrolet | Outback / Budweiser Folds of Honor | 95.655 | 74.894 | –0.540 |
| 7 | 31 | Ryan Newman | Chevrolet | Caterpillar | 95.616 | 74.925 | –0.571 |
| 8 | 55 | Brian Vickers | Toyota | Aaron's Dream Machine | 95.574 | 74.958 | –0.604 |
| 9 | 27 | Paul Menard | Chevrolet | Richmond/Menards | 95.528 | 74.994 | –0.640 |
| 10 | 22 | Joey Logano | Ford | Shell Pennzoil | 95.417 | 75.081 | –0.727 |
| 11 | 10 | Danica Patrick | Chevrolet | GoDaddy | 95.414 | 75.083 | –0.729 |
| 12 | 13 | Casey Mears | Chevrolet | No. 13 GEICO Chevrolet SS | 95.327 | 75.152 | –0.798 |
| 13 | 2 | Brad Keselowski | Ford | Alliance Truck Parts | 95.617 | 74.924 | –0.570 |
| 14 | 20 | Matt Kenseth | Toyota | Dollar General | 95.605 | 74.933 | –0.579 |
| 15 | 24 | Jeff Gordon | Chevrolet | Panasonic | 95.552 | 74.975 | –0.621 |
| 16 | 11 | Denny Hamlin | Toyota | FedEx Freight | 95.479 | 75.032 | –0.678 |
| 17 | 88 | Dale Earnhardt Jr | Chevrolet | Kelley Blue Book | 95.461 | 75.046 | –0.692 |
| 18 | 78 | Martin Truex Jr | Chevrolet | Furniture Row | 95.451 | 75.054 | –0.700 |
| 19 | 16 | Greg Biffle | Ford | 3M | 95.432 | 75.069 | –0.715 |
| 20 | 18 | Kyle Busch | Toyota | M&M's Pretzel | 95.378 | 75.112 | –0.758 |
| 21 | 14 | Tony Stewart | Chevrolet | Mobil 1 / Bass Pro Shops | 95.308 | 75.167 | –0.813 |
| 22 | 48 | Jimmie Johnson | Chevrolet | Lowe's | 95.296 | 75.176 | –0.822 |
| 23 | 9 | Marcos Ambrose | Ford | DeWalt | 95.247 | 75.215 | –0.861 |
| 24 | 17 | Ricky Stenhouse Jr | Ford | EcoPower Oil | 95.136 | 75.303 | –0.949 |
| 25 | 15 | Clint Bowyer | Toyota | 5-Hour Energy | 95.044 | 75.376 | –1.022 |
| 26 | 3 | Austin Dillon | Chevrolet | Dow | 95.028 | 75.388 | –1.034 |
| 27 | 38 | David Gilliland | Ford | LOVE'S TRAVEL STOP | 94.992 | 75.417 | –1.063 |
| 28 | 95 | Michael McDowell | Ford | K-LOVE Radio | 94.972 | 75.433 | –1.079 |
| 29 | 43 | Aric Almirola | Ford | Nathan's Famous | 94.897 | 75.492 | –1.138 |
| 30 | 5 | Kasey Kahne | Chevrolet | Great Clips | 94.865 | 75.518 | –1.164 |
| 31 | 34 | David Ragan | Ford | Long John Silver's "Free Fish & Fries" | 94.793 | 75.575 | –1.221 |
| 32 | 26 | Cole Whitt | Toyota | Rinnai Tankless Water Heaters | 94.734 | 75.622 | –1.268 |
| 33 | 98 | Josh Wise | Chevrolet | Dogecoin/Reddit.com | 94.568 | 75.755 | –1.401 |
| 34 | 83 | Ryan Truex | Toyota | Burger King Toyota Camry | 94.562 | 75.760 | –1.406 |
| 35 | 51 | Justin Allgaier | Chevrolet | BRANDT Professional Agriculture | 94.491 | 75.817 | –1.463 |
| 36 | 33 | Alex Kennedy | Chevrolet | Media Cast | 94.147 | 76.094 | –1.740 |
| 37 | 40 | Landon Cassill | Chevrolet | carsforsale.com | 94.012 | 76.203 | –1.849 |
| 38 | 23 | Alex Bowman | Toyota | Dr. Pepper Toyota Camry | 93.867 | 76.321 | –1.967 |
| 39 | 44 | J.J. Yeley | Chevrolet | Phoenix Warehouse | 93.741 | 76.423 | –2.069 |
| 40 | 36 | Reed Sorenson | Chevrolet | Theme Park Connection | 93.498 | 76.622 | –2.268 |
| 41 | 32 | Boris Said | Ford | 7eleven/AmeriGas | 93.377 | 76.721 | –2.367 |
| 42 | 7 | Michael Annett | Chevrolet | Pilot / Flying J Chevrolet | 92.282 | 77.632 | –3.278 |
| 43 | 66 | Tomy Drissi | Toyota | MightyHercules.com | 91.115 | 78.626 | –4.272 |