Dominant Hodge claims City of Darwin Cup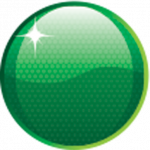 Simon Hodge claimed the City of Darwin Cup as he extended his Formula 3 Australian Drivers Championship lead at Hidden Valley.
The Team BRM driver stamped his authority on the event as he won race two before going on to win the feature City of Darwin Cup encounter to move 15 points clear of rival Ben Gersekowski.
After coming from behind to win race two, Hodge was made to work hard for the victory in the City of Darwin feature.
The former Formula Ford racer made a slow start and was forced to follow Gersekowski before producing a bold move to take the lead on lap four.
Once in the lead there was no stopping the South Australian as he went on to take his third victory of the weekend.
Gersekowski settled for second while Bathurst winner Chris Anthony gave Team BRM another podium as he pipped Arrie Maree to third.
"It's one that we wanted," Hodge said.
"We have worked very, very hard this weekend to make it happen. To come away with the result that we were hoping for is fantastic.
"The starts are our Achilles heel. It's something we've highlighted as a weakness and something we need to work on going forward.
"The pace in the car is very, very good and that's been the saving grace this weekend.
"The championship is that close that you can't afford to have a weakness like that, so it's high on the agenda to fix for the rounds coming.
"It's inevitable when you're racing in a field like this with guys like Ben and Chris, you're going to have to work for it. It's not always just going to fall your way. It's great to have the battles – we expect it – but it's nice to come out on top."
Hodge finished ahead Anthony in race two as Garnet Patterson came home in third ahead of Gersekowski in fourth.
The next round of the Formula 3 Australian Drivers Championship will see the series rejoin the Shannons Australian Motor Racing Nationals at Queensland Raceway on August 8-10.