Sieders wins Darwin V8 Ute opener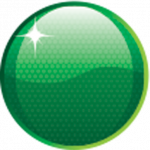 David Sieders has made the perfect start to Round 3 of the V8 Ute Racing Series at Barbagallo by taking out the opening race from pole position.
The Ford driver led each of the 12 laps to beat home series leader Kris Walton, closing the championship gap to just three points in the process.
Ryan Hansford and Grant Johnson made it a Ford sweep of the top four places ahead of the first of the Holden runners, Rhys McNally, in fifth.
"It was great to win from pole, this proves we have the speed to take it to the series leader Kris Walton, and helps close the points gap," Sieders said post-race.
Six of the 31-strong field failed to finish after an action-packed race further back in the pack.
Turn 1 contact between Andrew Fisher and George Miedecke saw the latter fail to complete a lap, while later incidents saw the exit of Wayne Wakefield, John Wood, Danny Buzadzic and David Ling.
Wakefield's Ford took front-end damage when he out-braked himself into Turn 1, slamming into the back of Nathan Pretty's Holden.
Pretty, who had been running sixth at the time, took the flag 17th.
Fisher and Noel Edge are set to share the front-row on Sunday morning under a top 14 reverse grid.