Scott Pedder out front in Queensland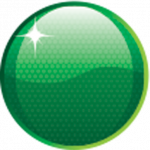 Scott Pedder has charged to a 62-second lead at the end of the opening day of the International Rally of Queensland on the Sunshine Coast.
The Renault driver's pre-event promise to take every stage win at the third round of the East Coast Bullbars Australian Rally Championship event  is on-course after he headed championship leader Brendan Reeves in a Mazda2.
Pedder's blistering speed included taking two outright stage victories against the far more powerful Super 2000 MRF Skodas competing in the Asia Pacific Rally Championship section of the event.
"A really, really good day," said Pedder.
"We wanted to win every stage and that's what we've been able to do, although the second time through Kandanga we did only win it by 0.1 seconds!
"To take two outright stage wins too is incredible, however they are both downhill stages so that probably helps a little bit."
While Pedder has lived up to his pre-event commitment to push, rival Reeves had promised to take a far more cautious measured approach, a promise that he has equally kept.
"So far everything is going to plan," said Reeves.
"We got through, we didn't break anything and I'm keeping the Championship very clear in my mind.
"I knew Scott was going to try to win every stage, so his speed didn't surprise me. I was quite cautious this morning, and I pushed a bit harder this afternoon and it felt really good. The plan tomorrow is to up the pace again to start trying to put a bit of pressure on Scott."
Reeves said he's looking forward to the 35.72 kilometre stage fourteen tomorrow, and has pinpointed that one stage as his focus. "I think that stage will suit me, that's the stage I'm looking forward to!"
Czech Jan Kopecky leads the Asia-Pacific Rally Championship in his MRF Skoda S2000, with a handy one minute and twenty-seven second lead to Scott Pedder, and further back in third Brendan Reeves.
"We had a good day today, but we'll keep up the pressure tomorrow and watch out for those behind us," said Kopecky.
"If we slow down too much you can lose concentration and anything can happen."
After problem filled runs in Canberra and Western Australia, Citroen's Tony Sullens was happy to report a clean day which has seen him move into third.
"The car has gone really well, and we've had no dramas which has been great," said Sullens.
"I did go out after lunch and have a real go on the longer stage. I got caught out on a left hander which I'd taken flat out on the morning's pass, but it definitely wasn't flat out the second time round.
"We spun, had to fine reverse, that cost us a bit of time and just reminded me that I'm under no pressure so it made me back off a bit."
Debuting a brand new engine this Round had given Michael Boaden (Volkswagen) a few sleepless nights as he wondered about reliability, but after today's stages he was a happy man.
In comparison fifth placed Adrian Coppin had a drama filled day, suffering two punctures this morning and with only one spare he was forced to drive for over fourteen kilometres with the flat tyre flapping on his Citroen.
Dramas for Mick Patton who made the retirement list after he broke the exhaust on his VW Polo.
In the National 4WD category Queensland local Jay Davidson has been punting his Subaru Impreza with fearsome abandon and currently sits almost eighteen seconds ahead of NSW driver Peter Roberts' Mitsubishi Lancer.
Neal Bates had been expected to race away in the Classics, however a crank sensor failure early in the day had him over four minutes off the pace. That gave Jack Monkhouse the upper hand, but with Bates back up and running it was a case of how long Jack's Datsun 180B would stay ahead.
With both Pedder and Reeves eligible for APRC and ECB ARC honours, the pair is on track to raise more than one trophy by the time they reach the finish ramp tomorrow afternoon.
Fellow Aussies Matt van Tuinen and Mark Pedder hold fourth and fifth in the Asia-Pacific standings.
A further six forest stages await drivers during tomorrow's second Leg in the plantation forests around Imbil and Kenilworth.
ARC – International Rally of Queensland : Leg 1
| | | | |
| --- | --- | --- | --- |
| | Driver | Car | Time |
| 1 | Scott Pedder | Renault Clio R3 | 1h14m6.7s |
| 2 | Brendan Reeves | Mazda2 | +1m02.2s |
| 3 | Tony Sullens | Citroen DS3 R32 | +3m20.4s |
| 4 | Michael Boaden | Volkswagen Polo Vivo | +4m39.5s |
| 5 | Adrian Coppin | Citroen DS3 R3T | +5m15.5s |