Perez grid penalty upheld after review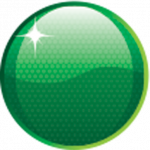 Force India's Sergio Perez will take a five place grid penalty at this weekend's Austrian Grand Prix following a review of the decision by FIA stewards.
Fresh evidence was presented to Formula 1 stewards in Austria by Force India in a bid to clear the Mexican driver of any wrongdoing in the clash with Williams' Felipe Massa in Montreal, which incurred the penalty.
Perez provided a driver testimony while his team offered telemetry data to boost his cause for the penalty to be overturned.
However, after reviewing the evidence the FIA have decided the penalty will remain. The stewards believe Perez contravened the regulations regarding the changing of direction in the braking area.
"The driver of car #11 contended that the new elements(s) evidenced that in defending his position he was exercising his right, under Article 20.4 of the 2014 Formula 1 sporting regulations, to use the whole track.
"However, it was clear to the stewards that the defence of his position occurred in the braking area. Article 20.4 specifically states that any right to defend by using the whole track must occur prior to any braking area.
"Accordingly the driver of car #11 was not entitled to defend his position in the manner he did."
Clearly disappointed with the outcome, Perez remains adamant he was not at fault for the crash with Massa during the final laps of the Canadian Grand Prix.
"We went there to show all the data, the lines, and the pictures we have that we couldn't show in Montreal," said Perez.
"We felt very confident we had the proof.
"The stewards looked to be quite sensible and agreed to an extent with everything I said there, but when they released [the verdict] the situation didn't change at all.
"So it was a bit disappointing but it's time to move on. It will be a big pain to be five places back on this track, where it's difficult to overtake."