Late effort earns Massa shock Austria pole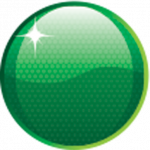 Felipe Massa surprised the Formula 1 paddock as he headed a Williams front row lock out in qualifying for the Austrian Grand Prix.
The Brazilian saved his best until his final lap as he pipped team-mate Valtteri Bottas to earn his first pole position since the 2008 Brazilian Grand Prix.
"I'm so happy with what has happened today," said Massa.
"It was such a great moment as it has been such a long time since my last pole.
"It is an incredible moment and it will be an important race for me tomorrow.
"Its very emotional for me."
Mercedes Nico Rosberg was third fastest ahead of Ferrari's Fernando Alonso and Australian Red Bull Racing star Daniel Ricciardo, who just scraped into Q3.
Lewis Hamilton had topped Q1 and looked destined to challenge for pole but a mistake on his first flying lap saw his first time disallowed for exceeding track limits.
A spin at Turn 2 on his final lap saw him end the session without posting a time. As a result, the Brit will start from ninth on the grid alongside Nico Hulkenberg.
In the end, the session belonged to Williams with both Massa and Bottas showing strongly throughout.
Bottas headed the majority of Q3 before Massa just pipped the Finn by 0.087s. Rosberg made a mistake on his final effort which guaranteed the Williams team a first front row lock out since 2003.
McLaren's Kevin Magnussen will start sixth ahead Toro Rosso's Daniil Kvyat and Ferrari's Kimi Raikkonen.
Sergio Perez was the first driver to miss out on securing a spot in Q3 after finishing in 11th position.
However, the Mexican will start from 16th on the grid virtue of a five place grid penalty following his clash with Massa in the Canadian Grand Prix.
Jenson Button will start the race from 11th ahead of reigning world champion Sebastian Vettel, who provided the shock of Q2 after missing out on progressing to the pole position shootout.
Lotus' Pastor Maldonado out-qualified his team-mate Romain Grosjean to secure 13th ahead of Toro Rosso's Jean-Eric Vergne.
Sauber's disappointing season continued as both Adrian Sutil and Esteban Gutierrez failed to progress to Q2 once again.
Caterham and Marussia will occupy the final two rows of the grid.
F1 Austrian Grand Prix Qualifying Results
| | | | | |
| --- | --- | --- | --- | --- |
| Position | Driver | Team | Time | Gap |
| 1 | Felipe Massa | Williams-Mercedes | 1m08.759s | |
| 2 | Valtteri Bottas | Williams-Mercedes | 1m08.846s | +0.087 |
| 3 | Nico Rosberg | Mercedes | 1m08.944s | +0.185 |
| 4 | Fernando Alonso | Ferrari | 1m09.285s | +0.526 |
| 5 | Daniel Ricciardo | Red Bull-Renault | 1m09.466s | +0.707 |
| 6 | Kevin Magnussen | McLaren-Mercedes | 1m09.515s | +0.756 |
| 7 | Daniil Kvyat | Toro Rosso-Renault | 1m09.619s | +0.860 |
| 8 | Kimi Raikkonen | Ferrari | 1m10.795s | +2.036 |
| 9 | Lewis Hamilton | Mercedes | No Time | |
| 10 | Nico Hulkenberg | Force India-Mercedes | No Time | |
| 11 | Sergio Perez | Force India-Mercedes | 1m09.754s Q2 | +0.780s |
| 12 | Jenson Button | McLaren-Mercedes | 1m09.780s Q2 | +0.806s |
| 13 | Sebastian Vettel | Red Bull-Renault | 1m09.801s Q2 | +0.827s |
| 14 | Pastor Maldonado | Lotus-Renault | 1m09.939s Q2 | +0.965s |
| 15 | Jean-Eric Vergne | Toro Rosso-Renault | 1m10.073s Q2 | +1.099s |
| 16 | Romain Grosjean | Lotus-Renault | 1m10.642s Q2 | +1.668s |
| 17 | Adrian Sutil | Sauber-Ferrari | 1m10.825s Q1 | +1.311s |
| 18 | Esteban Gutierrez | Sauber-Ferrari | 1m11.349s Q1 | +1.835s |
| 19 | Jules Bianchi | Marussia-Ferrari | 1m11.412s Q1 | +1.898s |
| 20 | Kamui Kobayashi | Caterham-Renault | 1m11.673s Q! | +2.159s |
| 21 | Max Chilton | Marussia-Ferrari | 1m11.775s Q1 | +2.261s |
| 22 | Marcus Ericsson | Caterham-Renault | 1m12.673s Q! | +3.159s |