James Stewart suspended after failing drug test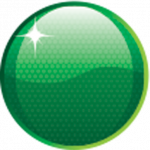 Supercross and motocross ace James Stewart has been provisionally suspended after failing a drug test.
The Yoshimura Suzuki rider was tested after the Monster Energy AMA Supercross event in Seattle in April when his urine sample had returned an 'adverse analytical finding of amphetamine'.
The Federation Internationale de Motocyclisme said Stewart has been suspended until further notice with the penalty commencing on June 30.
An FIM statement read: "The decision to provisionally suspend Mr Stewart was taken following the receipt of a report from the WADA accredited laboratory in Cologne indicating an Adverse Analytical Finding of Amphetamine in a urine sample collected from him at an in-competition test carried out by the FIM at the round of the Monster Energy AMA Supercross, an FIM World Championship held at the Century Link Field, Seattle, Washington, on 12 April 2014."
It is believed Stewart has the right to attend the analysis of his B sample.
In response, Stewart's team have stated that the positive test was triggered by a medicine prescribed to him by his doctor to treat an unspecified long-term condition.
Stewart has the distinction of becoming the first African-American to win a major motorsport series by winning the AMA Supercross title in 2007 which he repeated in 2009.
He is also a two-times world champion (2006, 2007).