Hodge regains F3 points lead in Darwin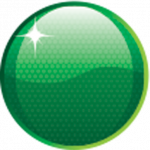 Simon Hodge has regained the lead in the Formula 3 Australian Drivers' Championship after taking out the opening race of the weekend at Hidden Valley.
Pole man Hodge lost the race lead to Garnet Patterson off the start before regaining the ascendancy on the second lap and pulling away to win by 3.4s.
Ben Gersekowski qualified and finished third after his Gilmour Racing crew reparied the McDonalds Dallara following its Friday crash.
The result was not enough, however, to defend Gersekowski's slender championship advantage.
"It's nice to be back in front, but it's a bit early to relax so we will be continuing to push on as hard as we can," said Hodge of the title battle.
"Garnet got a great start and I got caught out a bit by being on the dirty side of the track. It's a credit to him because he drove very well.
"I followed him for a couple of laps and made sure that we had patience before I made a move.
"He ran wide a few times before I was able to get him on the straight and get in front.
"It's a good win and I'm looking forward to fighting on tomorrow."
Christopher Anthony, Arrie Maree, Roland Legge, Ricky Capo, Dennie Rumble and Romain Krummins rounded out the nine-car field.
Two more F3 races will take place at the Skycity Triple Crown tomorrow, culminating in the 14 lap City of Darwin Cup.