Hamilton sets blistering pace in Austria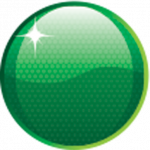 Lewis Hamilton fired a warning shot to his rivals as he posted the fastest time in the opening day of practice ahead of Sunday's Austrian Grand Prix.
The Mercedes driver responded to his team-mate Nico Rosberg, who topped the times in Free Practice 1, with an 1.09.542s effort nearly four tenths quicker than his opposite number.
Fernando Alonso was third fastest for Ferrari but the Spaniard was almost a second adrift of Hamilton.
Williams appear to be poised to challenge the top order once again this weekend with drivers Valtteri Bottas and Felipe Massa fourth and fifth respectively. The pair were separated by just two thousandths of a second.
Although competing at their home circuit, Red Bull endured a difficult day with reigning world champion Sebastian Vettel sixth and Daniel Ricciardo eighth, behind the upgrade laden McLaren of Jenson Button.
Despite limited knowledge of the Red Bull Ring, which returns to the F1 calendar for the first time since 2003, Mercedes remained as the squad to beat.
Hamilton set the pace from the outset on soft compound tyres as he pipped Rosberg by 39 thousandths at the end of the opening runs.
Equipped with super-soft tyres for the second half of the session, the Brit continued to top the timesheets posting a string of quick laps.
He immediately improved his personal best by seven tenths before shaving off another tenth from his time.
Rosberg struggled early on with his new set of tyres but as the session progressed he managed to cut the deficit to Hamilton to just 0.377s.
The German trialled a new skid block in the morning free practice session designed to create more sparks from the cars as the championship continues to work on improving its appearance to fans.
While Alonso seem settled behind the wheel of the F14 T in third, his team-mate Kimi Raikkonen was unable to dial himself into the circuit and could only set a time good enough for 11th position.
The Finn wasn't the only driver to encounter problems with both Red Bulls requiring floor repairs after excursions in Free Practice 1. Vettel suffered a high speed spin at the final corner while Ricciardo escaped a trip onto the grass at the same turn.
McLaren's Kevin Magnussen finished ninth ahead of Toro Rosso's Jean-Eric Vergne who completed the top 10.
F1 Austrian Grand Prix Free Practice 2 Results
| | | | | | |
| --- | --- | --- | --- | --- | --- |
| Position | Driver | Team | Time | Gap | Laps |
| 1 | Lewis Hamilton | Mercedes | 1m09.542s | | 37 |
| 2 | Nico Rosberg | Mercedes | 1m09.919s | +0.377s | 50 |
| 3 | Fernando Alonso | Ferrari | 1m10.470s | +0.928s | 40 |
| 4 | Valtteri Bottas | Williams-Mercedes | 1m10.519s | +0.977s | 44 |
| 5 | Felipe Massa | Williams-Mercedes | 1m10.521s | +0.979s | 39 |
| 6 | Sebastian Vettel | Red Bull-Renault | 1m10.807s | +1.265s | 39 |
| 7 | Jenson Button | McLaren-Mercedes | 1m10.813s | +1.271s | 44 |
| 8 | Daniel Ricciardo | Red Bull-Renault | 1m10.920s | +1.378s | 36 |
| 9 | Kevin Magnussen | McLaren-Mercedes | 1m10.936s | +1.394s | 45 |
| 10 | Jean-Eric Vergne | Toro Rosso-Renault | 1m10.972s | +1.430s | 39 |
| 11 | Kimi Raikkonen | Ferrari | 1m10.974s | +1.432s | 45 |
| 12 | Daniil Kvyat | Toro Rosso-Renault | 1m11.261s | +1.719s | 45 |
| 13 | Sergio Perez | Force India-Mercedes | 1m11.296s | +1.754s | 36 |
| 14 | Esteban Gutierrez | Sauber-Ferrari | 1m11.491s | +1.949s | 42 |
| 15 | Pastor Maldonado | Lotus-Renault | 1m11.765s | +2.223s | 30 |
| 16 | Adrian Sutil | Sauber-Ferrari | 1m11.806s | +2.264s | 42 |
| 17 | Nico Hulkenberg | Force India-Mercedes | 1m11.935s | +2.393s | 39 |
| 18 | Max Chilton | Marussia-Ferrari | 1m12.229s | +2.687s | 43 |
| 19 | Romain Grosjean | Lotus-Renault | 1m12.262s | +2.720s | 46 |
| 20 | Jules Bianchi | Marussia-Ferrari | 1m12.279s | +2.737s | 36 |
| 21 | Kamui Kobayashi | Caterham-Renault | 1m12.937s | +3.395s | 24 |
| 22 | Marcus Ericsson | Caterham-Renault | 1m13.596s | +4.054s | 48 |
F1 Austrian Grand Prix Free Practice 1 Results
| | | | | | |
| --- | --- | --- | --- | --- | --- |
| Position | Driver | Team | Time | Gap | Laps |
| 1 | Nico Rosberg | Mercedes | 1m11.295s | | 19 |
| 2 | Lewis Hamilton | Mercedes | 1m11.435s | +0.140s | 32 |
| 3 | Fernando Alonso | Ferrari | 1m11.606s | +0.311s | 23 |
| 4 | Felipe Massa | Williams-Mercedes | 1m11.756s | +0.461s | 27 |
| 5 | Jenson Button | McLaren-Mercedes | 1m11.839s | +0.544s | 33 |
| 6 | Sergio Perez | Force India-Mercedes | 1m12.009s | +0.714s | 33 |
| 7 | Nico Hulkenberg | Force India-Mercedes | 1m12.072s | +0.777s | 20 |
| 8 | Valtteri Bottas | Williams-Mercedes | 1m12.114s | +0.819s | 21 |
| 9 | Kevin Magnussen | McLaren-Mercedes | 1m12.313s | +1.018s | 36 |
| 10 | Jean-Eric Vergne | Toro Rosso-Renault | 1m12.364s | +1.069s | 30 |
| 11 | Kimi Raikkonen | Ferrari | 1m12.365s | +1.070s | 21 |
| 12 | Daniil Kvyat | Toro Rosso-Renault | 1m12.372s | +1.077s | 35 |
| 13 | Daniel Ricciardo | Red Bull-Renault | 1m12.570s | +1.275s | 28 |
| 14 | Esteban Gutierre | Sauber-Ferrari | 1m12.984s | +1.689s | 19 |
| 15 | Sebastian Vettel | Red Bull-Renault | 1m12.988s | +1.693s | 25 |
| 16 | Romain Grosjean | Lotus-Renault | 1m13.168s | +1.873s | 28 |
| 17 | Pastor Maldonado | Lotus-Renault | 1m13.642s | +2.347s | 27 |
| 18 | Jules Bianchi | Marussia-Ferrari | 1m13.738s | +2.443s | 26 |
| 19 | Max Chilton | Marussia-Ferrari | 1m13.857s | +2.562s | 28 |
| 20 | Kamui Kobayashi | Caterham-Renault | 1m14.611s | +3.316s | 24 |
| 21 | Adrian Sutil | Sauber-Ferrari | 1m14.691s | +3.396s | 9 |
| 22 | Marcus Ericsson | Caterham-Renault | 1m17.501s | +6.206s | 8 |