F1 set for standing safety car restarts in 2015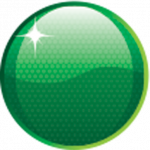 Formula 1 will introduce a new standing start procedure for Safety Car restarts from next season.
The new system will see cars form up on the grid once the Safety Car peels into the pits and the race will restart with a similar procedure used to begin races.
Lapped traffic will be able to unlap themselves before forming up on the grid for the race restart after the caution period.
According to Autosport.com, the decision to scrap the current rolling start approach in favour of standing grid starts is expected to be ratified at the FIA World Motor Sport Council meeting at Munich next week.
This move has come following a discussion regarding the overhaul of the current rolling start system by the F1 Commission this week.
The idea originated from talks held between teams as to how to improve the spectacle of the sport with the current procedure deemed by a collective not conducive to exciting racing.