Chris Holder sustains wrist injury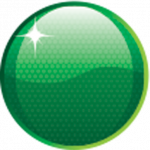 Chris Holder's chances at a second Speedway World Championship could have suffered a cruel blow after a wrist injury in Denmark.
Early indications were that it was broken, however the 2012 World Champion confirmed it was "more of a dislocation".
Doctors in Denmark put the wrist back in place and plastered it before Holder shot to Poland where he will undergo surgery to plate the damage.
The diagnosis from doctors that treated him straight after the accident were that it could put him on the sidelines for up to four weeks.
Although yet to go under the knife, Holder has virtually ruled himself out of next weekend's Speedway Grand Prix meeting in Copenhagen and if the four week diagnosis holds true, may thwart his attempt at another British Grand Prix win at the Millennium Stadium in Cardiff on July 12.
He has yet to officially withdraw from next week's meeting pending the outcome of the surgery.
His spirits are high, however, stating on his Facebook page that "after what I went through last year (injury-wise), this is only a minor blip in my season".
Holder currently sits fourth on the Speedway Grand Prix points standings, just eight points off the Championship lead.