WTCC to run at 2015 Nurburgring 24H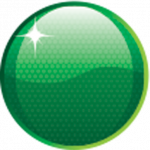 The World Touring Car Championship will stage a round on the same weekend as the 2015 Nurburgring 24 Hour race.
In a three-year deal struck between WTCC promoter, Eurosport Events and the 24H race organiser ADAC Nordhein, the series returns to Germany for the first time since 2011.
A special format will be developed for the WTCC round which normally runs two 60km races to suit the 25.378km circuit which combines the GP track to the revered Nordschleife.
"To tackle this monument of car racing history, we asked the FIA to revise the sporting regulations for that event," Eurosport Events chief operating officer Francois Ribeiro said.
"The idea is to hold one single 120km race with one pit stop.
"The details of this particular format will be worked out between the FIA, Eurosport Events and teams before the next FIA Touring Car Commission."
Germany's Motor Racing federation (DMBS) president Hans-Joachim Stuck said, the former champion sportscar driver and F1 racer, is excited by the WTCC's move.
"I'm truly delighted with the fact that the World Touring Car Championship, one of the FIA's top series, is going to return to Germany next year," Stuck said.
"I just can't wait to find out how the WTCC drivers will fare in their battle for World Championship points on my favourite racetrack."
See below video of the reaction to the WTCC running at the Nordschleife