V8 PREDICTOR: Frosty favourite for Darwin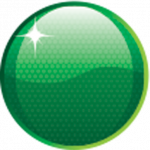 With less than 24 hours to place their tips for Round 6 of the V8 Supercars Championship players of the Castrol EDGE V8 Predictor have their tips set on current championship leader Mark Winterbottom.
The #5 Ford Pepsi Max Crew driver is highly predicted after his current run of form which sees him leading the drivers' championship standings by 101 points ahead of Red Bull Racing Australia's Craig Lowndes
Winterbottom won at Hidden Valley last year and with two other wins at Darwin he is the top tip for V8 Predictors.
In his 12 races at the track the man they call Frosty has qualified in the top five for 11 of them and finished on the podium nine times.
Lowndes is highly placed among V8 Predictors given his consistent run of form. Shane van Gisbergen, Jamie Whincup and Scott McLaughlin have also been predicted highly given their form on street circuits.
The weekend will run to V8 Supercars' Super Sprint format, with a pair of 100km races on Saturday followed by a 200km race on Sunday.  Friday will see three 20 minute practice sessions.
The V8 Supercars SKYCITY Triple Crown Darwin 400 will see a mix of hard and soft Dunlop SP Sport Maxx tyres.
For the sprint races, the hard tyre will be used and qualifying is expected to be very crucial.
Teams will use two sets of the Soft SP Sport Maxx tyres for the 200km race on Sunday. This will trigger an array of strategies making the longer run in the heat at Hidden Valley a fascinating encounter.
Signing up for the V8 Predictor is easy and players have the chance of winning the ultimate V8 Supercars holiday in 2015 including flights, accommodation, spending money and behind the scenes access to the V8 Supercars world.
There are also $100 BP Fuel vouchers up for grabs for each of the 14 rounds contested this year plus bonus prizes on top.
The 2013 Castrol EDGE V8 Predictor champion enjoyed the ride of a lifetime in Adelaide when Tony Q from Melbourne headed for a hotlap of the circuit with Mark Winterbottom as a part of his prize for winning last year.
Click here to sign up for the 2014 Castrol EDGE V8 Predictor.
For an in-depth study guide into this year's Darwin 400 event check out Speedcafe.com's Form Guide here.
Need a hand predicting this weekend's round? Check out what our three experts reckon for the action ahead.
The Experts
It's never too late to sign up to the Castrol EDGE V8 Predictor with plenty of overall and round-by-round prizes to be won. Click here to join.
2014 Castrol EDGE V8 Predictor – Global Leaderboard
2014 Expert Leaderboard
| | | |
| --- | --- | --- |
| RANK | TEAM NAME | POINTS |
| 1 | Speedcafe | 173 |
| 2 | Andy Priaulx | 117 |
| 3 | Greg Rust | 113 |
Weekend Results – Perth 400
| | | |
| --- | --- | --- |
| | | TIME |
| 1 | MOSTERT, Chaz | 265 |
| 2 | LOWNDES, Craig | 264 |
| 3 | WINTERBOTTOM, Mark | 258 |
| 4 | COULTHARD, Fabian | 235 |
| 5 | WHINCUP, Jamie | 211 |
| 6 | MCLAUGHLIN, Scott | 189 |
| 7 | REYNOLDS, David | 165 |
| 8 | BRIGHT, Jason | 162 |
| 9 | WALL, David | 160 |
| 10 | COURTNEY, James | 147 |
| 11 | PYE, Scott | 142 |
| 12 | INGALL, Russell | 141 |
| 13 | HOLDSWORTH, Lee | 140 |
| 14 | MOFFAT, James | 132 |
| 15 | KELLY, Todd | 130 |
| 15 | CARUSO, Michael | 130 |
| 16 | PERCAT, Nick | 113 |
| 17 | DAVISON, Will | 106 |
| 17 | KELLY, Rick | 106 |
| 18 | TANDER, Garth | 105 |
| 19 | WOOD, Dale | 94 |
| 20 | PERKINS, Jack | 85 |
| 21 | VAN GISBERGEN, Shane | 84 |
| 22 | SLADE, Tim | 79 |
| 23 | DAHLGREN, Robert | 74 |
Additional Points
| | |
| --- | --- |
| POLE POSITION | LOWNDES, Craig and MCLAUGHLIN, Scott |
| FASTEST LAP | MOSTERT, Chaz and LOWNDES, Craig |
| RACE WINNER | MOSTERT, Chaz and LOWNDES, Craig and MCLAUGHLIN, Scott |
Championship Points 
| | | |
| --- | --- | --- |
| Pos | Driver | Points |
| 1 |  Mark Winterbottom | 1199 |
| 2 |  Craig Lowndes | 1098 |
| 3 |  Fabian Coulthard | 1059 |
| 4 |  Jamie Whincup |  986 |
| 5 |  James Courtney |  928 |
| 6 |  Shane Van Gisbergen |  861 |
| 7 |  Scott McLaughlin |  840 |
| 8 |  Chaz Mostert |  792 |
| 9 |  David Reynolds |  757 |
| 10 |  Jason Bright |  754 |
| 11 |  Lee Holdsworth |  702 |
| 12 |  Will Davison |  678 |
| 13 |  Michael Caruso |  670 |
| 14 |  James Moffat |  638 |
| 15 |  Garth Tander |  636 |
| 16 |  Tim Slade |  629 |
| 17 |  Russell Ingall |  623 |
| 18 |  Rick Kelly |  618 |
| 19 |  Scott Pye |  595 |
| 20 |  David Wall |  530 |
| 21 |  Jack Perkins |  509 |
| 22 |  Nick Percat |  499 |
| 23 |  Dale Wood |  489 |
| 24 |  Todd Kelly |  476 |
| 25 |  Robert Dahlgren |  311 |