Points leader crashes in Formula 3 practice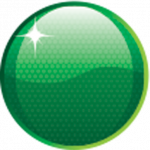 Formula 3 Australian Drivers' Championship points leader Ben Gersekowski has endured a troubled start to the City of Darwin Cup at Hidden Valley, crashing in second practice.
The Gilmour Racing driver lost control of his Dallara at the high-speed Turn 11, clouting the barriers with the right-front corner of his car.
Gersekowski's best time still proved good enough for second fastest in the session behind Simon Hodge, who trails the Toowoomba driver by just one point in the championship standings.
"I just ran wide out of Turn 11 and put two wheels off the road. I almost caught it but once I was off, I was just in for the ride," he said.
"It's done a reasonable amount of damage but the McDonald's Gilmour Racing boys should be able to fix it.
"It's frustrating to have this happen, because I don't want a reputation of crashing a lot.. it's not me.
"We'll bounce back. I was surprised that we were still second at the end of the session, so that was a positive."
The Hodge-Gersekowski Practice 2 result was a repeat of the morning's earlier hit-out, where Hodge had undercut the previous Hidden Valley race lap record by 0.4s.
Arrie Maree was third fastest on combined times ahead of Chris Antony and first of the Forpark National Class runners, Garnet Patterson.
The Formula 3 competitors will return to the track tomorrow for qualifying and the first of three races for the weekend.