Pedersen hits out at Speedway Grand Prix critics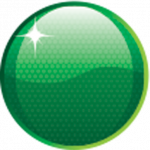 Nicki Pedersen has hit out at riders who have called for action against him, believing he did nothing wrong in the incident between himself and Matej Zagar at the Swedish Speedway Grand Prix.
Riders including Australia's Chris Holder have called for penalties to be levelled against Pedersen following the nasty incident.
"(My colleagues) don't see their own mistakes," said Pedersen.
"They blame somebody else. All of us have made mistakes and that's why I don't want to blame anybody in the press. The next day it could be me making a mistake.
"I know when I've done something wrong. I don't think some of my colleagues ever think they've done something wrong. That's the biggest concern. They always blame somebody else."
Pedersen took out Slovenian Matej Zagar in the semi-final before the pair engaged in a violent on and off-track skirmish. He claims that Zagar's actions after the incident were 'disgusting'.
"When someone spits at me, as Matej did on Saturday, that's more disgusting than anything else, and I certainly never punched anybody," the three times World Champion said.
"The riders are saying I'm going out to hurt someone. I've never done this. I've never gone out to injure anyone in 25 years of racing. I know I can be a hard rider, but I know exactly what I am doing on the bike.
The 2012 World Champion, Chris Holder accused Pedersen of being out of line in the incident.
"Zagar could have got really badly hurt," said Holder.
"If he had stayed on his bike, he would have been in really bad shape. He got off, but you could see how angry he was afterwards. I would have been the same.
"We all bump and run into each other, but you can see when stuff is a bit brutal. That was a little over the line."
Holder called for respect among the rider group.
"We're all racing to win, but we should have respect for each other to push each other to the limit, but never really go over it."
Current World Championship leader, Tai Woffinden was blunt in his assessment of the situation.
"Someone is going to get hurt one day," said the 2013 World Champion. "It's around the corner I think. I've had two big crashes with him (Pedersen) this year where he has just rammed me. It's not acceptable."
Elder statesman of the Grand Prix scene, Greg Hancock was unusually forthright in his comments about the incident and the respect held by Pedersen towards his counterparts.
"The fact is the guy who took him (Zagar) out didn't even have the nerve to walk up to him and say 'man, are you alright? It was a close race'," said Hancock. "He just jumped on his bike and tried to ride off.
"There are no feelings and no thoughts going into his (Pedersen's) game. He doesn't see anyone on the track. He just goes out to win.
"If we get hurt and can't ride the bikes, it's a major issue for us. We need our arms, legs and heads to go on in life."
The stage is set for an even more explosive Grand Prix on home soil for Pedersen in Denmark next weekend.
VIDEO: You be the Judge…Pedersen Vs. Zagar: