Pedder wins Queensland Power Stage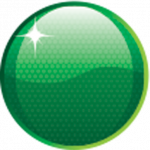 Scott Pedder made the most of extremely slippery conditions on today's Armor All Power Stage ahead of this weekend's International Rally of Queensland.
While the Renault driver kept it on the road, the same couldn't be said for arch rival Brendan Reeves who's Mazda2 clouted a tree.
The ARC regulars used a piece of forest near Landsborough for the Power Stage, which was held separately to the Asia-Pacific Rally Championship's shakedown stage at the Nambour Showgrounds further north.
After overnight rain the stages mix of long straights on a sandy surface, combined with tight corners on a clay surface, kept drivers on their toes as they struggled to find the right blend of speed and caution.
First on the road in the qualifying runs, Reeves was the pioneer and after running wide early his stage came to a sudden end against a tree suffering radiator damage.
"The stage was very challenging, the surface was constantly changing," said Reeves.
"I ran wide into the hairpin but the next two corners had a lot more grip, so I was pushing on, but then the corner after that I almost didn't have time to react. The car just went straight on and we hit the tree!
"We will probably miss the start tonight and focus on getting the car perfect again for tomorrow."
Pedder set a fast benchmark during the qualifying run and had the advantage of running last for the Power Stage points. Pedder kept his nerves in the changeable conditions to slightly improve upon his qualifying time by fractions of a second.
"I really focused on getting those couple of tricky corners right, although I still managed to nudge one of the sponsor banners!" said Pedder.
"Look, winning the stage is fantastic, it was a simple stage but also extremely difficult."
"It's unfortunate for Brendan, although I think who ever had been first on the road was going to go off on that corner But it's also an opportunity for us to grab five points and close that gap just a little bit to Brendan."
"The car feels great, and it's a big event ahead, hopefully today is a good sign for the weekend!"
VIDEO: Highlights from the Armor All Power Stage in Queensland
International Rally of Queensland : ARMOR ALL POWER
| | | | |
| --- | --- | --- | --- |
| Pos | Driver | Car | Time |
| 1 | Scott Pedder | Renault Clio | 1:54.01 |
| 2 | Michael Boaden | VW Polo | 2:04.04 |
| 3 | Adrian Coppin | Citroen DS3 | 2:05.01 |
| 4 | Tony Sullens | Citroen DS3 | 2:07.18 |
| 5 | Mick Patton | VW Polo | 2:13.35 |
| 6 | Brendan Reeves | Mazda2 | DNF |