Hansford sets pace in V8 Ute practice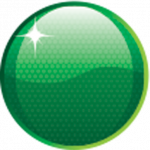 Team-mates Ryan Hansford and Kris Walton dominated practice on the opening day of Round 3 of the 2014 V8 Ute Racing Series – fuelled by Hogs Breath Café at Darwin's Hidden Valley Raceway.
Hansford set the fastest lap of the day in the Multispares Ford with a time of 1:22.32, finishing close to three tenths faster than series leader Kris Walton in the Rentco Ford.
"What an awesome start to the weekend, the Multispares Ute was flying out there today. It's a great result for the team with Kris second and Wayne Wakefield fourth. It's a great result for everyone," said Hansford.
David Siders ended a competitive day for Sieders Racing with the third fastest time, ensuring that the Mine Site Fencing Australia pilot is confident he has the speed to take it to the series leader.
"It's a slow start to the weekend, compared to all my other Darwin weekends," he said.
"It's still good though, we tried a few different things set up wise that didn't yield the results that we wanted.
"We'll now go back to the set up that we had last year and hopefully it will be a front row start again."
Practice 1 was marred by a spectacular clash involving the Auto One Ute of Adam Marjoram and the Shot Energy Drink/Norris Motor Group Ford of Wayne Wakefield.
The incident left both teams with a race against time to repair the damaged Utes prior to Practice 2.
"There was no malice, it was just one of those things. On the exit of the corner, Wayne thought he had passed us when he hadn't. It was a judgment error that led to a collision," said Marjoram.
Grant Johnson placed fourth ahead of George Miedecke sixth fastest in the iSeek Racing/Wake Up Holden, with Andrew Fisher, Nathan Pretty, and Kim Jane rounding out the top 10.
Reigning champion Ryal Harris had a misfire in the second session and finished fifth fastest overall.
The V8 Utes will hit the track tomorrow morning at 10:25am for Qualifying followed by Race 1 at 3:21pm.
Top 10 results from combined practice
| | | | | |
| --- | --- | --- | --- | --- |
| 1 | 6 Multispares | Ryan Hansford | Ford Falcon FG | 1:22.3233 |
| 2 | 68 Rentco Transport Equipment Rentals | Kris Walton | Ford Falcon FG | 1:22.6224 |
| 3 | 8 Mine Site Fencing Australia | David Sieders | Ford Falcon FG | 1:22.8335 |
| 4 | 47 Western General Bodyworks | Grant Johnson | Ford Falcon FG | 1:22.9615 |
| 5 | 1 All Purpose Pest Racing | Ryal Harris | Ford Falcon FG | 1:23.0551 |
| 6 | 88 iSeek Racing/Wake Up | George Miedecke | Holden Commodore VE | 1:23.0918 |
| 7 | 9 Jesus Racing Team | Andrew Fisher | Ford Falcon FG | 1:23.0987 |
| 8 | 56 GoPro Racing | Nathan Pretty | Holden Commodore VE | 1:23.1564 |
| 9 | 27 Bob Jane T-Marts/Altenzo Tyres | Kim Jane | Holden Commodore VE | 1:23.1899 |
| 10 | 67 JMG Racing/IXL | Jeremy Gray | Ford Falcon FG | 1:23.2194 |