Former AFL star kicks off 'Goal 40' in Darwin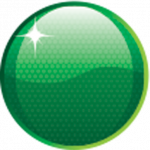 Sydney Swans Academy coach Michael O'Loughlin took a trip in the fast lane as he launched a special indigenous project at Darwin's Hidden Valley.
O'Loughlin helped launch an initiative called Goal 40 which is a partnership between Coates Hire and Aboriginal Recruitment Training (A.R.T) to place 40 indigenous job seekers over the next 12 months.
Coates Hire Racing driver Nick Percat gave the Sydney premiership player a flying lap of the Hidden Valley circuit in his Walkinshaw-prepared Commodore.
"That was awesome. It was my first time in a car with a professional driver and a car with so much power behind it, O'Loughlin beamed.
"He (Percat) did an amazing job and I look forward to following his career".
Goal 40 aims to provide indigenous job-ready candidates the opportunity to embark on a
fully supported career with Coates Hire.
The program will work closely with indigenous and local community organisations, job service providers, secondary high schools and registered training organisations to recruit potential candidates to undertake the required skill audit and/or training program that will deliver them into a career ready path.
"I am really happy to be supporting Coates Hire and what they are doing. Goal 40 is a great initiative," the former AFL star said.
"Forty jobs for indigenous employment seekers is a great program and they (Coates Hire) are prepared to roll their sleeves up and really help support the people and A.R.T.
"Two great companies coming together to support indigenous people, which ultimately is going to help not only our people, but also our country".
Comparing the ride to his AFL career he enthused: "The adrenalin running through the veins of kicking a goal in front of 80,000 people and rushing up to a corner at a couple of hundred kays, I sort of had that same feeling.
"The blood was pumping and it was exciting and I had a big smile on my face for the whole ride".
See below Speedcafe.com's Form Guide for the SKYCITY Triple Crown Darwin 400