Crick eyes Bathurst return after hospital stint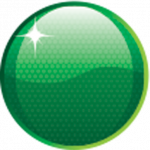 Tasmanian racing veteran Greg Crick has targeted a return to the Liqui-Moly Bathurst 12 Hour in 2015, despite ending up in hospital following his strong run to third place in this year's race.
Crick was hospitalised the week following the 12 Hour suffering with the after effects of the carbon monoxide poisoning that he received during the race and has not competed since.
The stint in hospital has also ruled him out of the opening three rounds of the Enzed Touring Car Masters series in which he regularly races a Chrysler Charger.
He says that he is on the mend and hoping to return to the driving seat soon.
"I'm on the mend, I'm still feeling it and the recovery has been slow but I'm definitely getting better," Crick said.
"I've been doing more time work and building up that side of things while continuing the recovery. It's been a frustrating few months because all I want to do is get back into a car and drive.
"The carbon monoxide is insidious and doesn't just cause one thing to go wrong, so it's been tough. It's pretty important that people take precautions against it, with the right helmet filters and fresh air, because it can cause a whole range of issues."
Crick is in Darwin this weekend serving as the Driving Standards Officer for TCM and says that a racing return isn't too far away.
"The TCM guys brought me up there this weekend to help out as the DSO and work with the competitors to help clean up the driving standards in the category a bit," he said.
"I'm happy to lend a hand and get involved while I am out of the seat.
"The series has taken some great steps this year to reduce some of the damage involved and that is a very positive thing, so if I can have some role in that by working with the guys this weekend then that will be good."
Despite the race badly affecting his health and racing, Crick says he would like nothing more than to return to the 12 Hour in 2015, where his late-race battle with Mika Salo saw the Radio LeMans commentators dub it the battle of the 'Launceston Car Dealer versus the Ferrari F1 driver'.
"I desperately want to go back, I had the time of my life this year and would do it again in an instant – especially with Erebus if Betty will have me," he said.
"It was a great result and could have been even better if the car didn't have the damage (to the right front corner), it affected us quite a lot across the top of the mountain.
"It was just one of the most satisfying races I have ever done and I still get people talking to me about it, especially the battle I had with Mika (Salo).
"Bernd Schneider came up to me after the podium and said 'I guess you go ok for a 60-year-old grandfather' and that was just fantastic. I would love to go back and that's the aim for next year."
Crick plans to return to the driving seat next week when he tests the Charger at Symmons Plains, and has plans to return to TCM at the series next round, at Sydney Motorsport Park's V8 Supercar event this August.
"I want to get the old Charger out there and running again, I don't like sitting on the sidelines," he said.
"TCM is a great series and the cars are good fun to drive, so I'm hoping to be back amongst it at Sydney this August.
"I have to get medical clearance to drive so if that happens, I plan to be back on track in Sydney."
John Bowe topped practice for TCM's Shannons Thunder Valley 100 this weekend with a sub-record 1:15.71s lap in the opening session this morning.
Camaro driver Andrew Miedecke was second with Jason Gomersall third in his newly-completed SL/R 5000 Holden Torana that is making it's TCM debut this weekend.
The Enzed Touring Car Masters Series will tackle qualifying and their first of three races on Saturday in Darwin.