Alonso says F1 needs overhaul to lift appeal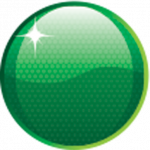 Fernando Alonso led a chorus of  drivers claiming the Formula 1 entertainment package is not up to scratch.
Speaking at the traditional Thursday press conference ahead of this weekend's Austrian Grand Prix, Alonso said much can be done to improve the spectacle however he concedes the stumbling block is costs.
"The cost is the biggest thing here. All the ideas you have are closely related to the cost as well," Alonso said.
"In my opinion the KERS should come back to our cars.
"We have now the electric (boost) helping us on the straight but we cannot decide, or we don't have the extra boost we had last year to help with overtaking because you can use it in different places compared to other cars.
"Now we all use more or less the same energy in the same places, so that's impossible to overtake."
Alonso said another solution rests with the tyres which he said could help the rear gunners such as Caterham and Marussia if they were permitted to run a different specification.
"We could help the small teams like they do in MotoGP, giving them a different spec of tyres or different fuel quantity or whatever to use in the race."
Force India driver Sergio Perez concurs with Alonso's suggestion, saying there is big room for improvement.
"There is one team dominating, normally every year," Perez said.
"I came from a big team to a smaller team and I see the reduced amount of budget and with this limited budget it is very difficult to compete against big teams.
"I think that would help a bit, to reduce a bit the cost to be able to have more equal chances of fighting big teams."
Red Bull ace Daniel Ricciardo was not as pointed in his response as some of his peers, saying there have been areas of improvements.
"I think they've improved it with things like DRS and all that," Ricciardo said.
"From what I see, there are things that are definitely going in the right direction.
"The rest, a lot of it is related to cost-cutting and all the rest but that's about it."
Meanwhile Ricciardo said any mistakes in qualifying for the return of grand prix racing to the Red Bull Ring will mean a severe grid position penalty this weekend.
Like most in the field Ricciardo has not raced at the previously named A1 Ring which last hosted an F1 race in 2003, although he did some simulator work recently and enjoyed a filming day there with Toro Rosso last year.
"I think qualifying is going to be really, really tight, especially by the time that comes we're all going to have our eye in and yeah I think mistakes are going to be costly here so it's just about putting it all together," Ricciardo said.
See below for Speedcafe.com's Form Guide to the Austrian GP