Sonoma key to Ambrose NASCAR future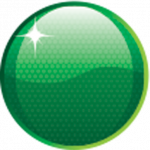 Marcos Ambrose heads to his hoodoo road course track at Sonoma this weekend at a critical point in his NASCAR career.
So far winless at the Californian track, Ambrose will be driving for not only an entry into the 16-strong Chase for the Sprint Cup but to strengthen claims to re-sign with Richard Petty Motorsports.
The Tasmanian is yet to confirm racing plans for 2015 while RPM has not given much away about its driver or manufacturer prospects beyond this year.
"Yeah, certainly that's right. I'm in a renewal year with Richard Petty for 2015," Ambrose told a NASCAR teleconference.
"I'm not really thinking about myself. I just want the best for RPM.
"They have decisions to make along the way here. I want to help them make their decisions and be where they want to be. I haven't really thought about anything much but that.
"I want to make sure that RPM are on the right path and I'm going to do everything I can to make sure I help them do that."
Ambrose is a two-time winner in the Sprint Cup with both wins coming at Watkins Glen.
The 37-year-old goes into the 12-turn 3.6km track with a strong preparation after taking part in an official Goodyear tyre test at the northern Californian circuit.
Ambrose has always been desperate to add to his Watkins Glen success but it now takes on extra significance in terms of his Chase claims and ability to ink an extension with RPM.
"I feel very comfortable road racing. I feel like I can apply myself well on the weekend," he said.
"There's a chance to lock yourself into the Chase, which would make your season, you get a chance to win a Sprint Cup race, which you don't get to do very often.
"I try to rely on my instincts there. I don't do anything special this week in preparation for it. But I also know there's a lot on the line and that pressure is all present. Whatever you can do to try to minimise the pressure is a good thing."
The two road course races sit in the middle of the final 11 events before the Chase, giving Ambrose his best chance of entry.
"It's like you haven't qualified for the finals. I haven't made it to the Chase yet," said Ambrose.
Ambrose has the third best average finishing position of 11.8 at Sonoma amongst active drivers.
He has sat on pole, led many laps and was close to winning in 2010 when his car struggled to refire when saving fuel.
"I don't think Sonoma owes us anything," said Ambrose.
"We've had our chances there, have been fast, but have fallen off with the tyres on long runs. We tested with Goodyear this year and I'm really pleased with the tyre compounded they are bringing to the track."