Differing tactics for Reeves, Pedder at Rally QLD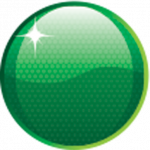 Top contenders Brendan Reeves and Scott Pedder are approaching this weekend's round of the East Coast Bullbars Australian Rally Championship at the Sunshine Coast with opposing strategies.
The International Rally of Queensland is the first of two endurance events where the entire weekend is counted.
The format differs from the previous two rounds of the ARC which were fought out separately across two days.
Reeves heads the standings by 34 points and intends to adopt a measured approach by minimising risks while Pedder will blast away aggressively from the start.
"For me the endurance aspect of Queensland is familiar because these are the types of rallies I've been doing in the WRC and the US series over the past two to three years," Reeves said.
"If anything I've had to learn to adapt to the sprint style that the other ARC rounds run to. So to have both days of the rally count towards the outright result, I'm actually feeling very comfortable about that."
Meanwhile fellow Victorian Pedder will try to launch a concerted assault on trying to make up the deficit in points.
"My plan is to win as many stages as I can, and by doing so put a heap of pressure on Brendan to make a mistake. If I can do that then we'll win the rally," Pedder said.
"Based on how fast Brendan, Eli and I drove in Queensland last year I don't think you can afford to drive at anything less than ten tenths even on these longer events.
The Citroen DS3 of Adrian Coppin remains nine points adrift of Pedder after two consistent results in Canberra and WA.
Reeves, Pedder and Coppin have all entered the Asia-Pacific segment of the event in Queensland whereby they will be eligible for both APRC and ARC points.
The ARMOR ALL Power Stage kicks off on Friday morning in the forests north of Brisbane, before the ceremonial start at Kings Beach in Caloundra on Friday evening.
The rally action gets underway on Saturday morning in the forests around Imbil and Kenilworth, and continues through to Sunday afternoon and the champagne finish where the winner will be crowned.