Title contenders to face-off in Darwin F3 Cup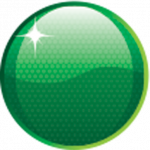 Formula 3 Australian Drivers' Championship contenders Ben Gersekowski, Simon Hodge and Chris Anthony are all eager to boost their title chances with a win in the category's City of Darwin Cup this weekend.
The trio have shared the round wins between them so far this season, leaving just 15 points separating championship leader Gersekowski and third-placed Anthony in the title battle.
Second placed Simon Hodge is a single point adrift of Gersekowski heading to Darwin, which is the fourth of eight rounds on the calendar.
Now in its fourth year, the Darwin Cup is billed as F3's flagship event, with Kristian Lindbom (2011), Chris Gilmour (2012) and Nick Foster (2013) all on the honour roll as previous winners.
"It's a key round, that's for sure," said Hodge, who graduated from Formula Ford to the wings-and-slicks class this season.
"It's been very competitive between the three of us at the front of the grid this year and we've each had a round win.
"At the same time, no one has been able to get a massive break in the championship which means one or two race wins in a row, and you can change the way the championship looks very quickly."
Hodge is taking confidence from the fact that his Team BRM-run Mygale M11 was taken to victory at Hidden Valley by Foster last year.
The result was a relatively rare success for the French chassis against the Dallaras, which have been the dominant Formula 3 cars around the world for more than a decade.
"We've developed a car a lot since last year, but it's nice to know that you have the car that won the City of Darwin Cup last year," he said.
"Clearly it's a very good car and it suits Hidden Valley really well, so that gives us a lot of confidence going into what will be a very tough weekend.
"It's going to be one of those seasons where every race and every point is critical so we want to make sure we maximise every session and get the most out of it.
"At the same time, we're all really looking forward to Darwin. The event has an incredible reputation for producing great F3 racing, so I think we'll put on a show."
Arrie Maree, Ricky Capo, Garnet Patterson, Roland Legge, Roman Krumins and Dennie Rumble complete the field, which sits at nine cars following the late withdrawal of National Class points leader Chelsea Angelo.
R-Tek driver Legge will have his first taste of an F307 model Dallara in Darwin, stepping up to the newer machinery before continuing his Kumho Cup duties when the entry-level class returns later in the year.
As part of the championship's incentive package to bring their cars to Hidden Valley, all entries are allocated an apprentice mechanic from event sponsor Bridge Toyota to assist their crew throughout the weekend.