Sydney Speedway secures new ownership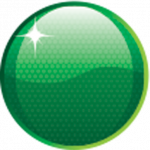 One of the nation's premier speedway venues – Sydney Speedway – has been sold to Sprintcar team owner Barry Waldron.
Rumblings first started to circulate earlier this year that Waldron was making a bold move to oust the consortium at the head of what is currently known as Valvoline Raceway.
Waldron has been involved in the sport for over 10 years as a team owner, building one of the most professional sprintcar operations in Australia under the Eastcoast Pipeline Racing banner with Robbie Farr as his driver.
He's been linked with rumoured takeovers of several Australian Speedway venues over recent years, however this is the Queenslander's first major investment in track ownership.
It ends a tumultuous period on and off-track for the previous ownership which included 10 times Australian Sprintcar champion Garry Rush, speedcar racer Brett Morris, the Loudoun family, Peter Attard and renowned Sydney smash repairer and former racer Rod Bowen.
A statement on the ownership move said that the new owner intends to work 'with all stakeholders of the sport including fans, sponsors, associations and the race teams to enhance event experiences and fan engagement.'
It further stated its intention to solidify the future of Valvoline Raceway as one of the premier racing and entertainment facilities in Australian Motorsport.
Former managing director of the Raceway, Steven Green, is expected to return from a stint in Thailand to take the helm again.
"Sydney Speedway is a great entertainment facility with a very bright future," said Green in his role as spokesperson for Waldron.
"The facility has the support of some of the most loyal fans in the industry, it's positioned well in the heart of Sydney, and year in and year out it provides great racing action for motorsports fans."
Ironically, the announcement comes on the fifth anniversary of the death of former owner Brian Healey.
Sydney Speedway will form a subsidiary of one of Waldron's companies – Made Too Go Pty Ltd.
Further announcements with regards to management and calendars for the 2014/2015 season are expected soon, with no further events to be conducted at the venue until the new season.