Stewart uninjured in heavy Indianapolis shunt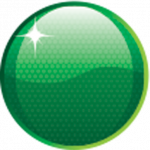 Tony Stewart has emerged unscathed from a heavy accident during a NASCAR tyre test in his Chevrolet at the Indianapolis Motor Speedway.
The three-time NASCAR Sprint Cup champion slammed into the wall at turn 1 and managed to walk away under his own steam from the wreck.
It is believed conditions at the time of the accident were perfect and that a cut Goodyear tyre was thought to be responsible for the shunt.
Stewart was one of six Sprint Cup races undergoing a two-day tyre evaluation which also included Joey Logano (Team Penske Ford), Greg Biffle Roush Fenway Racing Ford), Clint Bowyer (Michael Waltrip Racing Toyota), Kyle Busch (Joe Gibbs Racing Toyota) and Ryan Newman (Richard Childress Racing Chevrolet).
A witness said after the first impact, the car bounced off the wall again for a second time then scraped hard against outside wall for approximately 150m before coming to rest with the right front firmly planted against the safer barrier.