Caruso to sport World Cup helmet in Darwin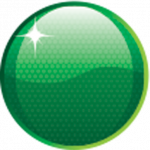 Nissan Motorsport's Michael Caruso will celebrate the football World Cup by sporting a new helmet design in Darwin this weekend.
A noted fan of the 'world game', Caruso unveiled the helmet with senior players from local Darwin team Uni Azzurri Football Club.
"The helmet features some inspiration from Australia, Italy, host nation Brazil, and the top of it is a copy of the actual ball they are using in the tournament," explained Caruso.
"I love football, especially around the World Cup. Most of my friends in V8 Supercars always want to talk about Formula 1, NASCAR or IndyCar, but for me, it's all about the world game!"
Caruso is currently the highest placed Nissan driver in the points standings, sitting 13th after 16 races.
The second-year Nissan driver is hopeful that a recent test will improve the team's performance in Darwin, although is cautious in the knowledge that others are also likely to have made gains.
"It was great that we got to test our Norton Nissan at Winton a couple of weeks ago," he said.
"It was the first test that we'd had since the start of the year, so it was nice to try a bunch of things that we've been sitting on for a few months.
"I'm confident that we've found some gains, but most teams have also tested between Perth and Darwin, so I'm expecting that everyone will have made an improvement during the break."
Practice for the Skycity Triple Crown at Hidden Valley Raceway starts on Friday.