Bentley considers 2015 Bathurst 12 Hour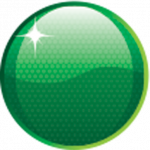 Bentley is the latest brand to emerge as a potential challenger for top honours in the 2015 Bathurst 12-Hour.
The upscale British company has returned to racing this year with an all-new GT3 racer based on its Continental coupe.
It was developed by M-Sport in Cumbria and its technical guru Christian Loriaux, who is also responsible for the M-Sport Fiesta WRC that competes in the World Rally Championship.
Bentley is fresh from a breakthrough win in the Blancpain Endurance Series race at Silverstone in Britain, where former Le Mans 24 Hour Bentley winner Guy Smith, Andy Meyrick and Steven Kane took the chequered flag.
Now, as the brand announces a limited edition GT3-R road car that leverages its motorsport comeback, Bentley executive Robin Peel reveals there is considerable interest in next year's Bathurst 12-hour.
While it may not be a factory effort, Peel has confirmed privateers have raised the prospect of a trip to Mount Panorama.
"Will there be any privateers who are buying into the GT3 program? Quite likely," Peel told Speedcafe.com from his base at Crewe in the UK.
"There are people interested. There are privateers who have expressed an interest in going to Bathurst. It's their choice."
Peel says there will eventually be several dozen Continental GT3 coupes and their owners are looking at a variety of races and championships.
Dyson Racing in the USA has recently joined the Bentley drive, although there is no news on any Australian sales.
But there is clear potential for an expansion of the Bentley involvement in races like the 12-hour.
"Over a two to three-year build program we'll build between 20 and 30 privateer cars," says Peel.