TIMELINE: Michael Schumacher's plight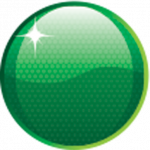 Updates on Michael Schumacher's condition since his skiing accident late last year have been carefully released by his management.
Amid countless unfounded rumours, the family has only ever issued statements when they felt there was any news to relay.
The encouraging news about Schumacher emerging from a coma and leaving hospital to commence what will be a long and difficult rehabilitation process came 170 days since he fell off piste on a French ski slope after going to the aid of a friend.
Until news broke that Schumacher had left Grenoble hospital, the last official statement came in early April when he was reported to have 'moments of consciousness and awakening'.
Below is a timeline of official accounts on the progress of the most successful grand prix driver in history.
December 29, 2013: Suffers a fall off-piste on the slopes of the Meribel ski resort where he owns a chalet. The impact smashed his helmet in two. He is airlifted to a local hospital before his condition worsens and he is transferred to the larger Grenoble University hospital in the French Alps. On arrival he undergoes surgery for a serious cranial injury. French media initially reported his condition not to be life threatening however this was later corrected.
December 30: Surgeons at the hospital remain cautious over Schumacher's prognosis. At a press conference, specialists said that the German had some lesions on his brain and he was being kept in an artificial coma. Doctors say Schumacher was fighting for his life.
December 31: Schumacher undergoes a second operation to relieve pressure on his brain. Doctors said there were some positive signs and a slight improvement however more lesions were discovered on his brain.
January 1: Schumacher's manager Sabine Kehm tells the media that the German's condition remained stable and no further press conferences were planned unless there was a change in his condition.
January 3: Ferrari urges fans to rally behind Schumacher who remained in an induced coma as he turned 45. A message on Ferrari's Facebook page read: "In these difficult days and on the occasion of his birthday the Scuderia Ferrari Clubs want to show their support for Michael Schumacher, organising a silent and respectful event all in Red at the Grenoble University Hospital Centre."
January 4: The helmet camera Schumacher was wearing at the time of his fall was handed over to authorities investigating the accident, however it was not known whether it was operating at the time. Mick Schumacher, the 14-year-old son of Michael who was skiing with his dad at the time was also interviewed by police.
January 7: Sabine Kehm warns the media of misreporting any facts on Schumacher's condition. French prosecutors flagged their intention to hold a media conference in the next 24 hours offering the latest on the investigation into Schumacher's accident.
January 8: Investigators reveal that they have a two-minute video from a GoPro camera mounted on Schumacher's helmet. Although they would not commit to offering what speed he was doing when he fell (it had been previously claimed he was not travelling at high speed at the time of the accident).
French investigating prosecutor Patrick Quincy said reconstructions of the accident had undertaken. The prosecutors also called into question the validity of so-called amateur vision taken from an onlooker of the accident.
January 31: Schumacher's management confirm that the process of bringing the driver out of his induced coma had started with doctors reducing the sedation. However they warned that the process could be lengthy. It is the first time in more than two weeks any official statement on Schumacher had been offered to the media.
February 12: Unconfirmed reports surface that Schumacher has contracted a lung infection.
February 14: Sabine Kehm releases a statement on behalf of the Schumacher family saying they believe he is winning his fight. They also reaffirmed their stance not to reveal any medical information about the driver.
February 18: French prosecutors officially close an investigation ruling out any third party involvement.
February 23: Friend and former Ferrari driver Felipe Massa visits Grenoble hospital and is quoted as saying: "I have no experience to say anything. I'm not a doctor. But when I saw him, for me, it looked very positive.'
March 2: Reports in British media quote neurologists as saying that it appears unlikely Schumacher would make a full recovery.
April 4: Sabine Kehm, Schumacher's manager, said: "There are moments when he is awake and moments when he is conscious.
"Of course I am not a doctor, but medically, there is a distinction between being awake and being conscious, the latter meaning there is an ability to interact with his surroundings. Michael is making progress on his way. He shows moments of consciousness and awakening."
June 16: Family reports that Schumacher is 'out of his coma' and has been transferred to a hospital in Lausanne, Switzerland.