Man arrested after disrupting Brands Hatch race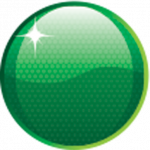 A 21-year-old man has been arrested after driving a road car onto the Brands Hatch circuit during a race at the weekend.
The four-hour VW Fun Cup was red flagged when the Kent local navigated his VW Polo through the paddock and out of the pit exit before completing a single lap of the course.
The man, who repeatedly ignored the pleas of a female passenger to stop the car, has been arrested on the grounds of false imprisonment.
The Britsh motorsport authority, Motor Sports Association, says it is investigating how the incident occurred.
"The Motor Sports Association is extremely concerned by the events that occurred at Brands Hatch at the weekend," read a statement.
"As the governing body, the MSA condemns in the strongest possible manner the irresponsible actions of these individuals, and is pleased that Kent Police shares its view of the gravity of the incident.
"In the meantime, the MSA has announced an inquiry to understand fully the circumstances of the incident."
The UK's MailOnline has quoted the man defending his actions.
"People are blowing it out of all proportion," he said.
"It was something out of the ordinary. You only live once and I live every day like its my last. Now I'm getting slated for being different."
The below video was posted online following the incident

A spectator also captured video of the Polo heading through Paddock Hill Bend