Lowndes 'must capitalise' on FPR mistakes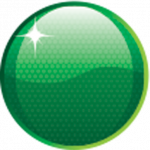 Craig Lowndes says that his Red Bull Holden outfit must be ready to capitalise on any mistakes from Mark Winterbottom and Ford Performance Racing in order to win this year's V8 Supercars Championship.
The season will resume at Hidden Valley this weekend following a five-week break that has seen the majority of squads enjoy their first test day of the season.
Winterbottom holds a 101 point lead over Lowndes after 16 races, with the FPR star and his team-mate Chaz Mostert proving the pace-setters across recent events.
The string of results has seen FPR largely shake-off its long-running reputation for pitstop fumbles and strategy blunders, while Winterbottom has also avoided involvement in the sort of incidents that cost him vital points in 2013.
Red Bull by contrast has endured a mixed run of results, with mechanical failures and fluctuating car speed helping Winterbottom to his handy points lead.
"We came in and out of Perth with the same deficit to Frosty unfortunately so we've got to lift a little bit in all aspects," Lowndes told Speedcafe.com ahead of Hidden Valley.
"I think our qualifying has definitely lifted this year, but now we need to be a bit more race smart, obviously look after the car better and the guys must be on their game strategy wise. There are a few things that we need to lift.
"101 points doesn't sound a lot but it's a lot to peg back when you've got a guy like Frosty and a team like FPR that are going to be very fast and reliable throughout the season."
Making the most of any bad result for Winterbottom from now to the end of the season looms as vital to Lowndes' chances of a fourth title that has remained elusive for 15 years.
"Everyone is going to have a bad run at some time during the season," he said.
"I think we've had two bad rounds which is unusual for us, but we've got to get over it and get on with it.
"If FPR trip or stumbles at some point we've got to be there to capitalise.
"It will be a matter of who makes the least amount of mistakes.
"You've got to be on your game every weekend. It can't be hit-and-miss."
Lowndes, who will turn 40 on Saturday at Hidden Valley, believes that this year's championship is the most competitive he's ever experienced.
Ten drivers have scored a victory across the opening 16 races, while ultra-tight qualifying sessions have made it near impossible for any team or driver to be consistently up the front.
"There's no doubt about it," he said of this season being the most competitive ever.
"Jamie has had a good run for the last couple of years and we've been strong as a team to be able to finish one-two (for the last three years in succession).
"This year FPR, BJR, HRT… James (Courtney) is going really well.
"There are a lot of guys that have really picked their act up so you've got to be on your game."
Lowndes has six career wins at Hidden Valley, including last year's Sunday finale, but has not scored a pole position at the Darwin venue since 2000.